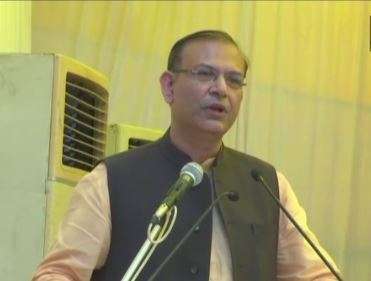 Jayant Sinha, Minister of State (MoS) Civil Aviation believes that it is cheaper to travel by air than to go in an auto-rickshaw. He also has an explanation.
"Today airfare is less than that of an auto-rickshaw. You'll ask how is that possible? When two people take an auto-rickshaw they pay fare of Rs 10 which means they're charged Rs 5/km but when you go by air you are charged Rs 4/km," ANI quoted Jayant Sinha, as saying. 
However, this is not the first time he has made the statement. In February, this year, he offered the same logic while speaking at a management conference in Indore.
Catch all the latest news about Lok Sabha elections 2019 HERE
More people were opting to travel by air because the country had the cheapest fares in the world, Sinha had said.
 Four years ago the number of people traveling by air was 11 crore and this year it is likely to touch 20 crore, Jayant Sinha had said supporting his statement with figures.