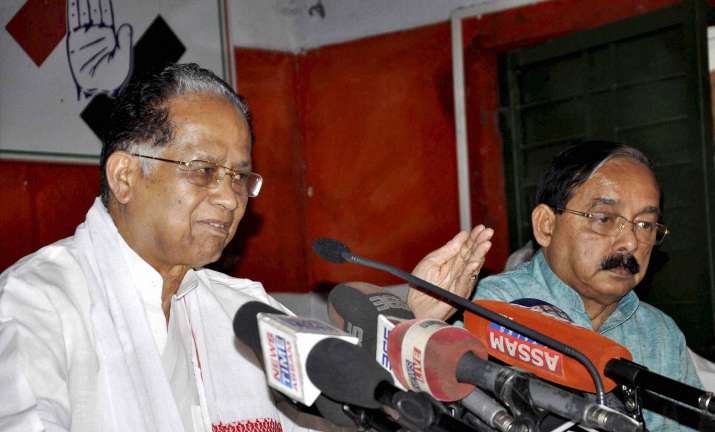 Titabor: Assam Chief Minister Tarun Gogoi today countered Prime Minister's comment on his advancing age, saying he was as enthusiastic as a youth. 
"I may be old, but my enthusiasm is not less than any young person. I need the blessings of the people. The more blessings we get, the more energy we will receive to continue working for people," Gogoi told a poll rally at his constituency Titabor. 
He was responding to Modi, who, in response to Gogoi's call for a direct fight, had brought up the issue of his age yesterday, saying, "Gogoiji, in a few years you will be 90 years. You are my elder. I come to Assam to pranam (respect) you and not fight with you." 
In his tirade against BJP, Gogoi said it claimed to be for the poor but was still to implement the National Food Security Act. Prices of essential commodities are rising during its rule at the Centre. 
He accused BJP of betraying six tribes of Assam, saying BJP got votes during the last general election by promising ST status to the tribes but did not give it. "Now it has made a U-turn saying it will look into it," he said. 
"We will show that you (BJP) cannot discriminate against Assam and do injustice... BJP is sweet in talk but bitter in work as it has discriminated Assam in the last two years," he said. 
Continuing his attack, Gogoi said "They (BJP) also say that I am corrupt. Then what is Himanta? His name is entangled in so many corruption charges. Why is he with you now?" 
Himanta Biswa Sarma, a former minister in Gogoi government had joined BJP in August last year after a 23-year-long association with Congress. 
The Assam Chief Minister also accused BJP president Amit Shah of distorting state's history at a rally in the state last week. 
He said the focus of Congress is rural areas and it is committed to the development of the downtrodden. "We have launched many schemes for the poor." 
He said he will continue to distribute clothes and blankets to the poor. 
"I will give more. How will the poor sustain if we do not give them ways to earn their livelihood?" he said, adding the government will support the needy by giving them other means of livelihood like poultry and farming products. 
Assam goes to the hustings on April 4 and 11.