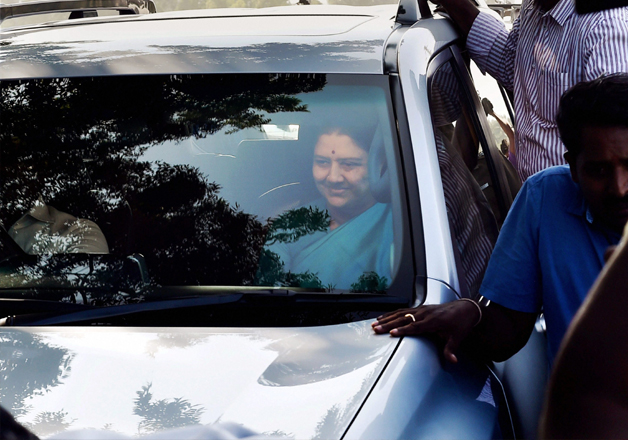 A group of journalists covering AIADMK supremo VK Sasikala's visit to a private resort here on Sunday were manhandled by some persons belonging to the Tamil Nadu CM-designate camp.
The incident took place when Sasikala arrived here to meet party MLAs who are allegedly held captive here since Wednesday night.
Journalists present at the site said that while they have already been denied entry to the resort where MLAs are staying, some persons allegedly manhandled a few of their colleagues and snatched their mobile phones. 
The reporters, photographers and video cameramen then staged a protest by squatting on the road leading to the resort. They shouted slogans against the presence of alleged 'goons' and wanted to be allowed to discharge their duty of covering the proceedings. 
Later, the journalists withdrew their protest after their mobile phones were returned. 
Meanwhile, Chief Minister O Panneerselvam assured that he would initiate legal action against the 'goons' who allegedly manhandled the journalists at Koovathur. 
"I will take legal action against those involved," he said when reporters sought his intervention in the issue. 
Condemning the alleged incident, DMK working president MK Stalin called for suitable action against those who led the attack on the media. 
"Despite the DGP reviewing the law and order situation in Tamil Nadu, questions arise as to why no action was taken against the attackers," he said in a party statement here.