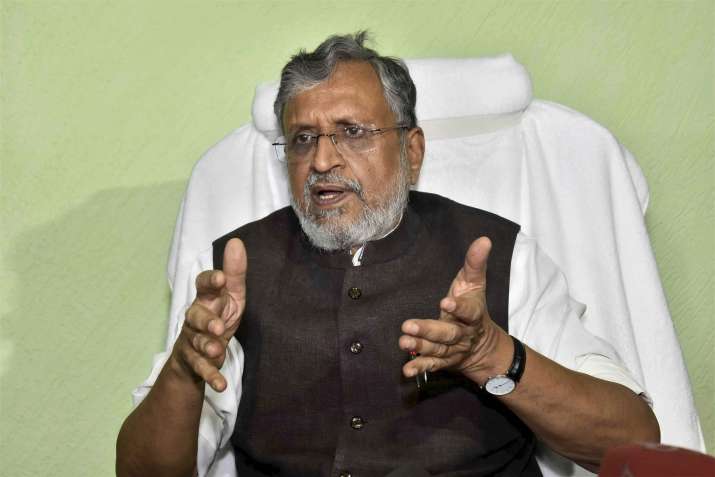 Unidentified persons today attacked Bihar Deputy Chief Minister Sushil Kumar Modi's car near Kala Pahar village in Vaishali district, but the BJP leader escaped unhurt. Rashtriya Janata Dal (RJD) supremo Lalu Prasad dismissed speculations that any of his partymen was behind the incident, which took place in an area known to be an RJD stronghold. 
It also occurred minutes after Leader of Opposition in the Assembly and Lalu's son Tejaswi Prasad Yadav's motorcade had passed through the area. According to Ritesh Mandal, the officer in-charge of the Bidupur police station, unidentified persons hurled stones at Modi's car when he was on his way to the village this evening. 
Preliminary information suggests that the car received some damage but there was no injury to the deputy chief minister, who proceeded to attend the funeral ceremony of ex- BJP MLA Achutanand Singh's mother. 
His escort party informed the police about the incident, Mandal said. 
Vaishali Superintendent of Police (SP) Rakesh Kumar said Modi was being escorted back to Patna under heavy police protection. 
He added that the police would lodge an FIR on the basis of a complaint from either the deputy chief minister himself or from someone from his escort party or anyone else.
The incident took place a few minutes after Tejaswi's motorcade passed through the area. The RJD leader was on his way to Samastipur to launch the second stage of his programme against the "disintegration" of the erstwhile Grand Alliance government in the state from tomorrow. 
The area where Modi's car was attacked is known to be a stronghold of the RJD, the workers and supporters of which are particularly angry with the BJP leader for levelling a series of corruption allegations against Lalu and his family. 
Lalu, however, denied an "RJD hand" in the incident and alleged that it was Modi who "orchestrated" it. 
"RJD workers do not believe in violence...it (the attack) must have been orchestrated by Sushil Modi with the help of his supporters for political gains," he said. The RJD chief alleged that the BJP leader was known for his "habit of enacting such dramas". 
"Once he had alleged an attack on him by the RJD and put a bandage. When we insisted that he showed the injury by removing the bandage, he did not do as he would get exposed," he said. 
Lalu also blamed the district administration for the incident. 
"Why did they take Modi through the same place which was just crossed by Tejaswi Yadav? They could have taken him through an alternate route," he said. 
The RJD supremo alleged that the BJP leader might have orchestrated the event to divert the attention of the people from his name cropping up in a scam related to swindling of government money by an NGO in Bhagalpur.