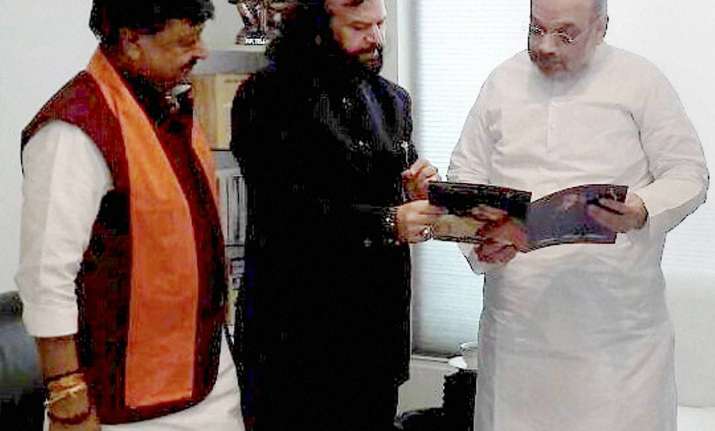 Noted Punjabi Sufi singer Hans Raj Hans today quit the Congress party and joined the BJP in the presence of party chief Amit Shah.
Hans Raj Hans said that he decided to join the BJP because he was influenced by several "revolutionary decisions" taken by Prime Minister Narendra Modi in the interest of the country and its people.
He had started his political career with Akali Dal and switched over to the Congress party later on.
BJP hopes that joining of Hans Raj Hans, who comes from Dalit community, will shore up support for the SAD-BJP combine in Punjab where it is locked in a tough fight with Congress and Aam Aadmi Party.
Hans, a Padma Shri awardee, said that under Modi's leadership, India is emerging as a front runner on the world stage and it is matter of pride for every Indian.
He said that under Amit Shah, the BJP has expanded and its popularity has been increased manifold.
(With PTI inputs)