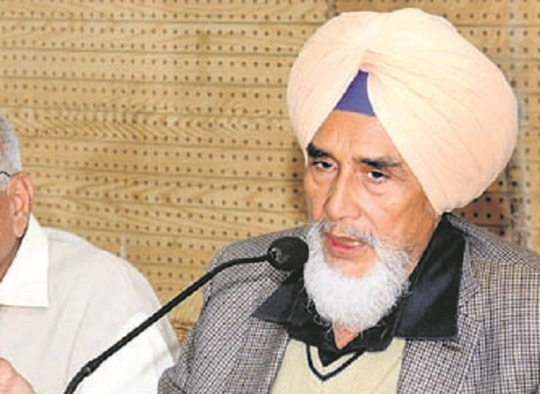 Soon after Aam Aadmi Party's Punjab convener Sucha Singh Chhotepur hinted at conspiracy by fellow party members for the bribery accusations levelled against him, the party leadership expelled him from his position.
AAP's highest decision making body, the Political Affairs Committee, took the decision in a meeting at Chief Minister Arvind Kejriwal's residence.
Sangrur MP Bhagwant Mann told reporters that Chhotepur will be given a chance to explain his stand to the party leadership and that his case has been referred to a two-member committee comprising Jasbir Singh and the AAP Punjab joint in-charge Jarnail Singh.
"The allegation is that Chhotepur sought Rs 60 lakh from from a ticket aspirant and the deal was fixed at Rs 30 lakh. The person has already paid him Rs 4 lakh, of which Chotepur returned Rs 3 lakh. He kept the rest of the amount with him," Mann said.
Meanwhile, Chhotepur, in a conference at Chandigarh,said, "I am saddened that the party, instead of defending me has levelled allegations against me."
On the purported sting operation against him, Chhotepur said it was a "conspiracy" hatched by "my own friends within the party."
21 AAP leaders from Punjab had yesterday shot off a letter to party's national convenor Kejriwal asking him to immediately sack Chotepur from the party after a controversy erupted over a video clip allegedly showing him taking money.
Chhotepur also levelled charges against the deputy chief minister Manish Sisodia for not giving him the opportunity to explain his side.
(With PTI inputs)