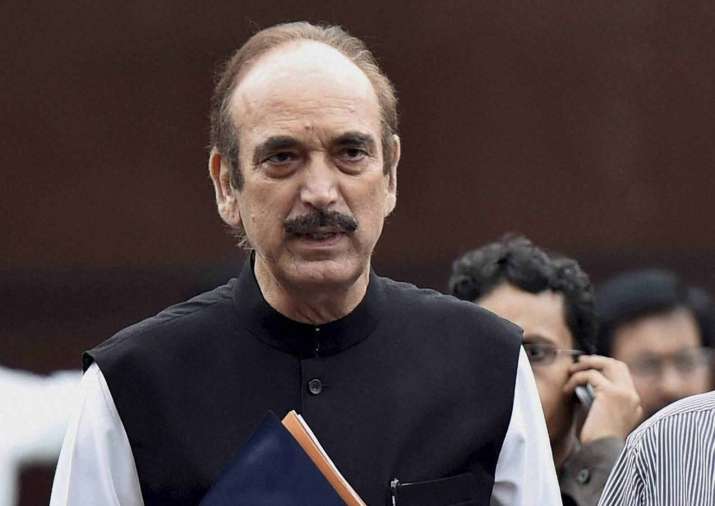 As the government plans to merge the Railway Budget with the General Budget, the Opposition has said that it is still in the dark over the proposal. 
"The government has not held any consultations with us on the issue," was the cryptic comment of the Leader of the Opposition in Rajya Sabha Ghulam Nabi Azad when asked about the proposal.
He replied in similar vein when asked as to how the main opposition viewed the proposal which is likely to be taken up by the Union Cabinet soon. 
The opposition has said that the Centre has not consulted with it about advancing Parliament session by about a month to January 24 so as to complete all legislative work before the beginning of the new fiscal from April. 
Reports had it that the government is thinking of early convening of the Budget Session this year to expediate passage of the supporting legislations for GST rollout and it may become a norm in the years to come. 
The government is planning to convene the Winter Session of Parliament on November 12 this year to get the supporting legislations for GST rollout approved early. 
The Finance Ministry is overhauling the Budget-making exercise which may see scrapping of the present practice of presenting a separate budget for the railways as well as shifting to multi-year outcome-based budgeting, sources said. 
Till now the Budget Session was convened in the third or fourth week of February, and the Union Budget presented on last date of the month. This led to the legislative approvals taking place in two phases spread between February and May. 
To get all tax proposals as well as expenditure on schemes kicking in from beginning of new fiscal on April 1, the Budget Session of Parliament is likely to be convened on January 24. 
The Economic Survey, that presents the state the economy, is likely to be presented on January 30 and the Union Budget on January 31. 
(With PTI inputs)