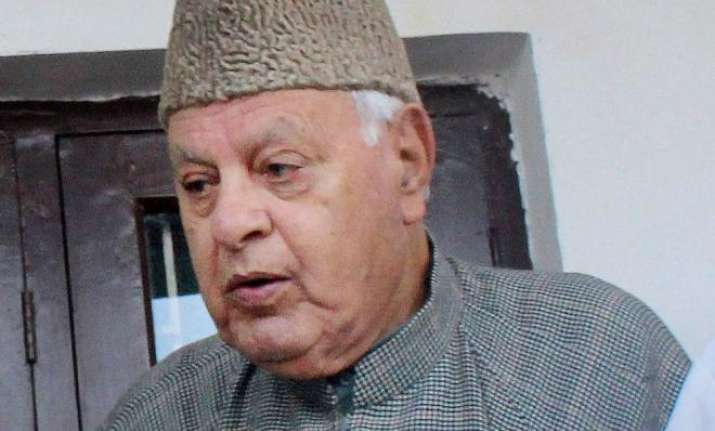 National Conference candidate and former Jammu and Kashmir Chief Minister Farooq Abdullah is leading over the ruling Peoples Democratic Party (PDP) candidate Nazir Khan by 9,199 votes from Srinagar Lok Sabha constituency for which by-elections were held on April 9.
Only 7.14 per cent of the electorate came out to cast their votes during the bypoll. 
In 2014 general elections, 26 per cent voting was recorded on this seat, while in the polls of 1989, Mohammad Shafi Bhat won uncontested.
Farooq Abdullah had lost the seat to PDP's Tariq Karra in the 2014 parliamentary elections.
However, the bypoll was necessitated because Tariq Karra had to resign from the Lok Sabha under the anti-defection law after he quit the Peoples Democratic Party and joined the Congress.