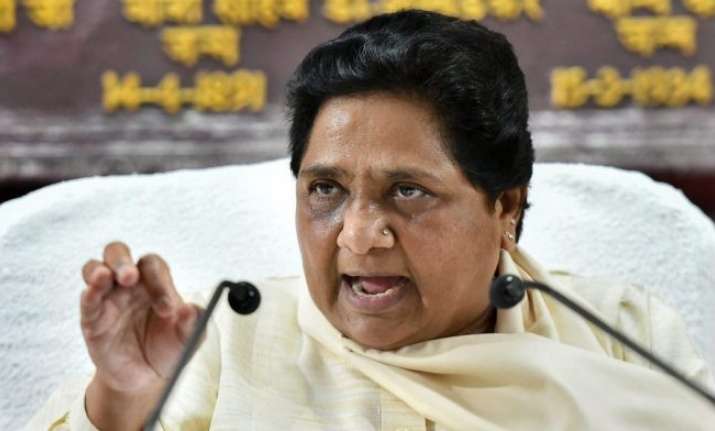 The SP-BSP alliance in Uttar Pradesh is staring at a split. The news comes in the backdrop of BJP's emphatic win in Lok Sabha election 2019. 
According to reports, BSP supremo Mayawati has decided to go alone in the UP by-polls in 11 Assembly seats. Mayawati apparently is miffed with the fact that Akhilesh Yadav was losing its hold on Yadav votes, sources said. 
Earlier today, BSP held a meeting of party leaders to review election results. They discussed possible causes of defeat including EVMs. 
The SP-BSP together managed just 15 out of the 80 seats in Uttar Pradesh, while the RLD drew a blank. 
The vote share of both parties (combined) dropped from 42.2% (2014) to 37.3%. Both SP and BSP had expected that the vote shares put together will help them win big but they failed.
The division in non-BJP votes among alliance, Congress and Pragatisheel Samajwadi Party (Lohiya) led by Shivpal Singh Yadav also contributed to the miserable performance of the alliance in UP.
In the Lok Sabha elections, Chaudhary Ajit Singh, Jayant Chaudhary of RLD and Dimple Yadav, Dharmendra Yadav, Akshay Yadav of SP had to face defeat. Since the results of the Lok Sabha elections, the three parties have not said anything on the future of the alliance.