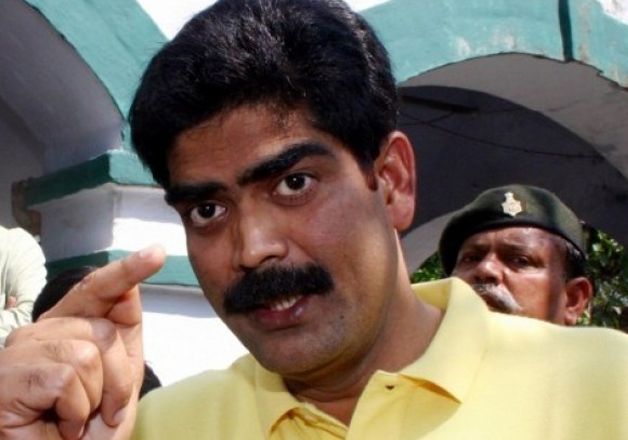 A Rashtriya Janata Dal MP from Bihar today defended former party MP Mohammad Shahabuddin by saying that he is a social worker and not a criminal.
Shailesh Kumar alias Bulo Mandal , RJD MP from Bhagalpur, pointed out that Shahabuddin would not have won from Siwan six times, had he been a criminal.
Mandal said that the media is creating unnecessary controversy over Shahbuddin's release. He also blasted the BJP for targeting the former RJD MP.
"Shahabuddin is popular not only in Siwan but across the state. The people elected him six times, including twice as legislator and four times as MP," Mandal said.
Mandal said it was the court that granted him the bail, and in the past too, the same court had granted bail to Ranvir Sena chief Brahmeshwar Singh Mukhiya, involved in the killing of 300 people -- mostly poor Dalits and from the backward castes in Bihar.
He said it was not the state government's decision, and the ruling RJD-JD-U should not be blamed.
Shahabuddin was granted bail by the Patna High Court on September 10 in a case involving the murder of a witness in the killing of two brothers in Siwan.
(With IANS inputs)