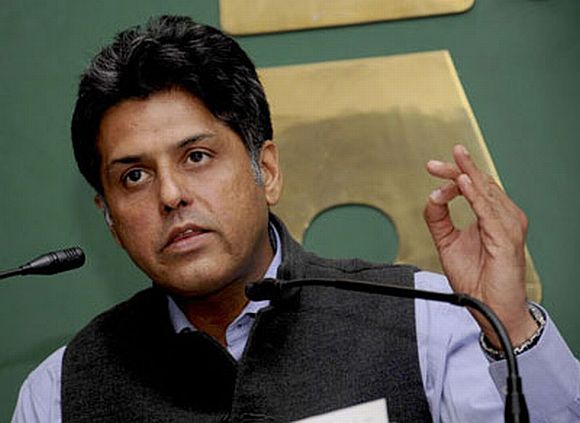 Congress leader Manish Tewari on Monday said that the Supreme Court's decision to sack BCCI President Anurag Thakur and Secretary Ajay Shirke was a "right decision" and the cricket body should not have defied the orders of the apex court.
Tewari, while stressing that it was his personal opinion, said : "If you ask me personally, it is the right decision of the Supreme Court and BCCI should not have defied its orders of July 18."
He also said that he had appeared as an advocate for cricketers Bishen Singh Bedi, Kirti Azad and others before the Supreme Court in the matter. 
Cracking the whip on a defiant BCCI for not complying with its orders to implement the R.M. Lodha Committee reforms, the Supreme Court on Monday sacked its President Anurag Thakur and Secretary Ajay Shirke.
SC in its order said that as per July 18, 2016, these (Anurag Thakur & Ajay Shirke) two officials did not comply with its order and thereby been removed. 
The court asked amicus curiae Gopal Subramanium and eminent lawyer Fali Nariman to suggest the names that will be in the committee to be headed by an administrator to oversee the Board's functioning.
The Court has set January 19 for the next hearing when names of the interim BCCI board will be announced.
While pronouncing its order, the SC also said that the BCCI and state board officials failed to implement its orders to bring transparency and accountability in the cricket body.
SC further appointed Fali Nariman and senior SC lawyer Gopal Subramanium as Amicus Curiae to assist in nominating persons of impeccable integrity as members of committee of administrators who will look after the affairs of the BCCI.