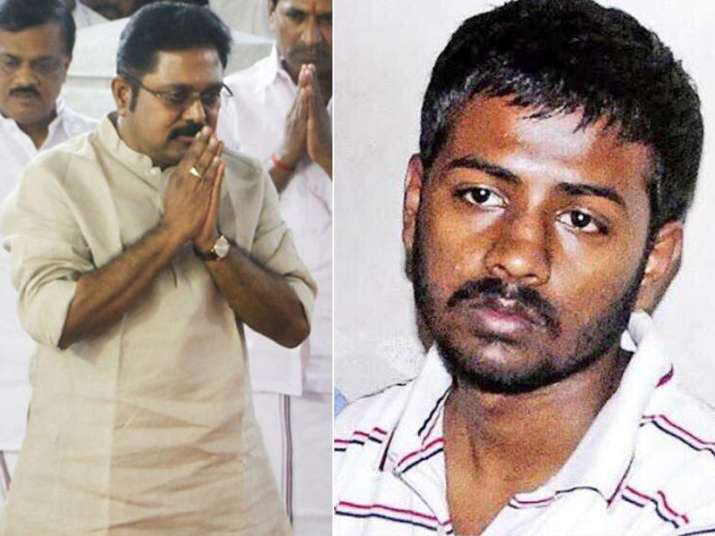 VK Sasikala's nephew and AIADMK deputy general secretary TTV Dinakaran was in touch with a Bangalore-based middleman by the name of Sukesh Chandrasekar for the past four years, Dephi Police sources said today. 
Dinakaran, who was booked by the Delhi Police on charges of bribery for securing the frozen party symbol of 'two leaves', today denied knowing anybody by the name. However, Crime Branch sources informed India TV that he was in touch with Sukesh for the past four years. The sources further said that the deal for securing the symbol was fixed at Rs 50 crore, of which Rs 10 crore had already been paid to the middleman through the Hawala route.  
The balance amount of Rs 40 crore was to be paid in Kochi, they said. It is said that Dinakaran had told his faction of the AIADMK that the frozen party symbol can be used for the election by paying a huge amount to EC.
According to Delhi Police PRO Madhur Verma, Sukesh  was arrested from Hyatt hotel in the national capital on Sunday night. "Sukesh was arrested last light from a city hotel on a tip off."
Officials said that during interrogation, Sukesh confessed that he knows few Election Commission officials. Several key documents and identity cards were also seized from his possession.
"We have concrete evidence. Sukesh was in touch with few people in Delhi. There are already 12-13 cases pending against him. The two seized cars belong to Sukesh," the Crime Branch said.
Sukesh, they said, is a resident of Bengaluru. "There are few more middlemen in Delhi. Our hunt is on to nab them."