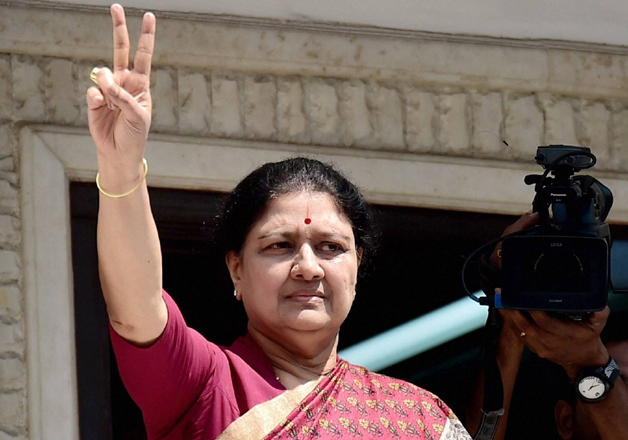 AIADMK General Secretary and Tamil Nadu CM-designate VK Sasikala has expressed her readiness to face any probe over the death of late CM Jayalalithaa.
"I am ready to face any inquiry into Jayalalithaa's death. Jayalalithaa knows who I am and how I behaved with her. Even the doctors who treated her know how I had treated her. I don't have any problem with an enquiry commission," she told reporters here on Wednesday. 
The AIADMK leader said that she was not a bit worried about a probe but it is sad that Jayalalithaa's death was being politicised. 
"We called doctors from the world over. All the news about her health is planted. There was no delay in taking Amma to the hospital," she asserted.
Sasikala also rubbished Panneerselvam's claim that he was threatened and forced to resign as Chief Minister. 
"There is no truth in his claim that he was threatened by us. He proposed me to take over as General Secretary of the party. Somebody is behind this. I think all this is politically motivated," she claimed. 
Yesterday, state's caretaker Chief Minister O Panneerselvam gad said that a commission of inquiry will be appointed to probe into the death of his Jayalalithaa.
"A Supreme Court judge will head the probe into the death of Jayalalithaa," Panneerselvam said.
He said there were a lot of questions about the death of the leader who passed away on December 5, 2016, after being admitted at the Apollo Hospital for 75 days.
Sasikala was chosen as CM nominee on Sunday but is yet to get an invitation from the Governor for swearing in.