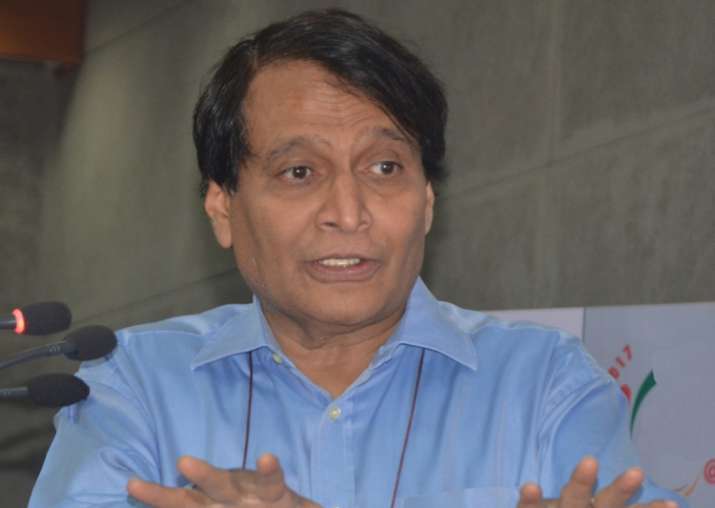 Railway Minister Suresh Prabhu on Wednesday met Prime Minister Narendra Modi and offered his resignation, taking full responsibility for two train accidents in five days. His offer of resignation comes after two train accidents since Saturday that killed 22 people and injured over 200 people. 
Reacting to Prabhu's resignation offer, Union Finance and Defence Minister Arun Jaitely said that 'fixing accountability is a good system in government'. He said that the Prime Minister will take a final call on whether to accept his resignation or not.
"Prime Minister will take a decision on whatever request the railway minister has made," Jaitley told reporters here.
His reaction comes in the wake of Prabhu's series of tweets in which he took full moral responsibility for the recent train accidents.
"I am extremely pained by the unfortunate accidents, injuries to passengers and loss of precious lives. It has caused me deep anguish. I met the Hon'ble Prime Minister Narendra Modi taking full moral responsibility. Hon'ble PM has asked me to wait," Prabhu said in a series of tweets on Wednesday afternoon. 
"In less than three years as Minister, I have devoted my blood and sweat for the betterment of the Railways. Under leadership of PM, tried to overcome decades of neglect through systemic reforms in all areas leading to unprecedented investment and milestones. New India envisioned by PM deserves a Railways which is efficient and modern. I promise that is the path, on which Railways is progressing now," he added. 
Prabhu's resignation comes hours after Railway Board Chairman AK Mittal, the highest-ranking official in the Ministry of Railways, also resigned from his post. 
Prabhu should resign if an iota of morality left in him: Cong
Reacting to Prabhu's resignation, the Congress said that there is no railway safety left under NDA government and the Prime Minister should accept his resignation. 
"There is no rail safety left in our country even after 70 per cent rise in fare. There have been 27 major train accidents in which 300 people died. The Congress had demanded Suresh Prabhu's resignation and I request Prime Minister Modi to accept it," Congress chief spokesperson Randeep Surjewala told India TV.
Stepping up pressure on the government for Minister's removal, Congress spokesperson Manish Tewari said that Prabhu should step down from his post if he has an 'iota of morality' left in him after the derailment of two trains in five days. 
Reacting to reported resignation of Railway Board Chairman AK Mittal from his post, Tewari said, "Asking Mittal to step down was the worst kind of tokenism."
"Prabhu should resign immediately if he has iota of morality left in him after today's incident which has left 74 more people injured. It is worst kind of tokenism asking rail board chairman or any other official to step aside," Tewari added.