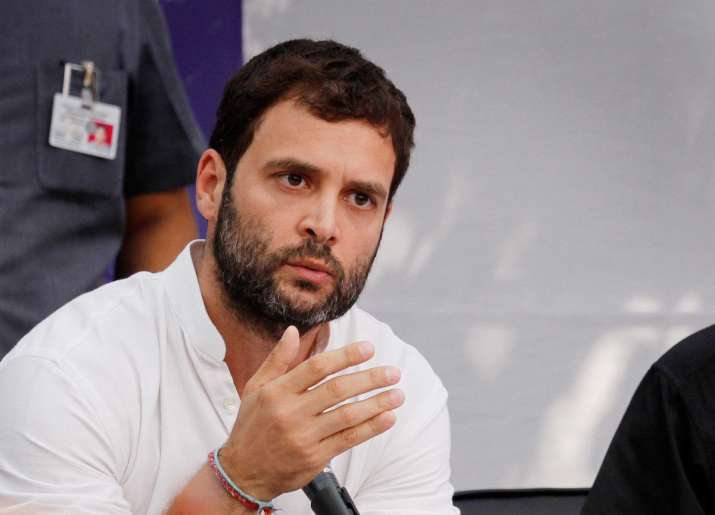 Congress vice-president Rahul Gandhi on Sunday thanked External Affairs Minister Sushma Swaraj for "recognising his party's great vision and legacy" in her speech to the United Nations General Assembly a day earlier.
"Sushma ji, thank you for finally recognising Congress governments' great vision and legacy of setting up IITs and IIMs (sic)," tweeted Rahul Gandhi. 
He was referring to Swaraj's speech at the UN General Assembly, wherein she had ripped apart Pakistan, saying that the neighbouring country had only succeeded in producing terrorists, while citing Indian Institutes of Technology (IIT) and the Indian Institutes of Management (IIM) as examples of the country's "scientific and technical institutions which are the pride of the world". 
"We produced scientists, scholars, doctors, engineers. We created IITs, IIMs and AIIMS. What have you (Pakistan) produced? You have produced terrorists... you have created terrorist camps, you have created Lashkar-e- Taiba, Jaish-e-Mohammed, Hizbul Mujahideen and Haqqani network," Swaraj said in her speech yesterday. 
Swaraj had also referred to previous governments' contribution to India's development. "There have been many governments under many parties during 70 years of Indian freedom, for we have been a sustained democracy. Every government has done its bit for India's development," she said, highlighting India's achievements in the fields of education, health, space etc.
Her speech was praised by PM Narendra Modi and Union Home Minister Rajnath Singh.
In a series of tweets, Modi said, "A strong message was given by Sushma Swaraj ji on the dangers of terrorism and why we have to unite and fight this menace."
The prime minister said Swaraj was insightful in identifying global challenges and strongly reiterated India's commitment to create a better planet.
"Incredible speech by EAM (External Affairs Minister) Sushma Swaraj at the UN! She has made India extremely proud at the world stage," he said.