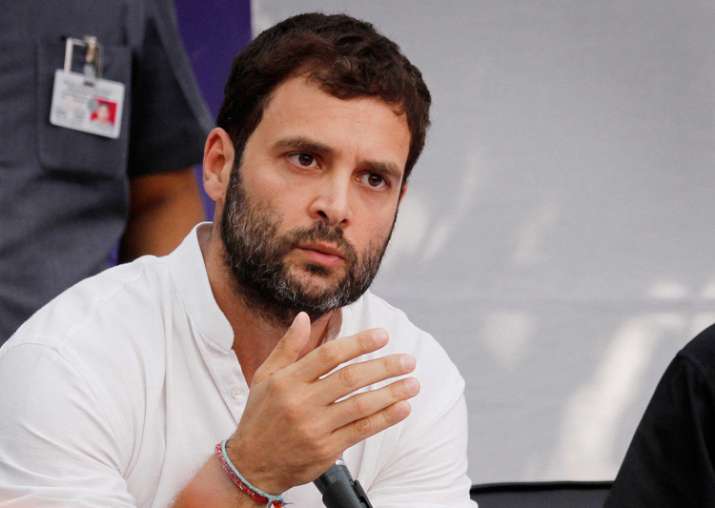 Congress vice-president Rahul Gandhi today launched a blistering attack on Nitish Kumar for breaking ranks with the Grand Alliance and joining hands with the BJP again to form government in Bihar.
Speaking to reporters outside the Parliament here, Rahul said that Kumar has betrayed the Congress Bihar's interest. The Congress scion even charged Kumar of not keeping him in loop before taking the decision. 
"From last 3-4 months we were aware that some planning was going on. The problem with India's politics is that people can take any decision to serve their self-centered interest… there is no credibility," he said.
"Mandate was given to Nitish ji for the anti-communal fight but now he has joined hands with them for his personal politics," he added.
Satta ke liye vyakti kuch bhi kar jaata hai, koi neeyam, credibility nahin hai: Rahul Gandhi on #NitishKumar pic.twitter.com/8eRvp6hdvV

— ANI (@ANI) July 27, 2017
The Congress leader also noted that Kumar had not told him 'anything' during his meeting earlier this week in New Delhi. 
Meanwhile, Kumar has reacted to Rahul's comment saying, "I will respond at the right time."
Kumar had unexpectedly resigned yesterday, but hours later joined hands with the BJP to reclaim the government in a stunning political manoeuvre that relegated his alliance partner RJD to the opposition. The ostensible reason for Kumar to quit was his falling out with Deputy Chief Minister Teshaswi Yadav, the son of RJD supremo Lalu Prasad. Yadav is facing corruption charges but had refused to step down despite Kumar's exhortations.