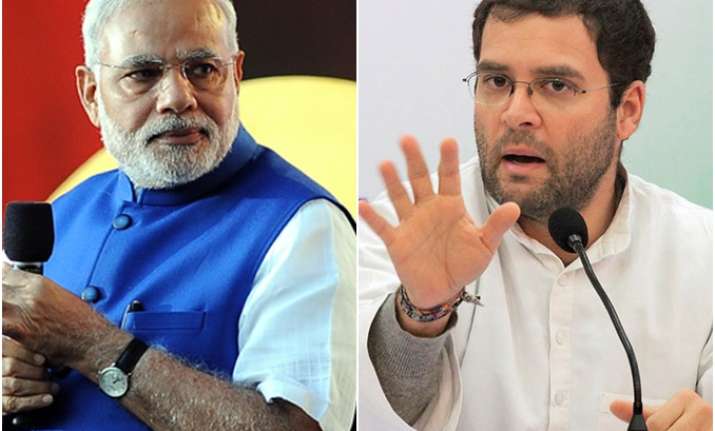 Launching a fresh attack on Narendra Modi's government at the Centre, Congress vice-president Rahul Gandhi on Monday said that democracy under the present dispensation was going through one of its "darkest hours".
"Democracy under the present dispensation is going through one of its darkest hours. All attempts by this government to suppress our fundamental freedoms by abusing state power will only strengthen our resolve to defeat such dangerous designs," Gandhi said while addressing the Congress Working Committee (CWC) meet in New Delhi.
Further, reacting on a ban on a Hindi news channel for revealing 'sensitive' info during Pathankot attack, Rahul Gandhi termed the Modi government as being "obsessed with power", and "seeking to silence all who disagree".
"The Modi government is obsessed with power, it seeks to silence all those who disagree. Hiding behind the cloak of national security, civil society is being intimidated for asking questions. Television channels are being punished and asked to shut down," said Gandhi, adding "The opposition is being arrested for holding the government to account." 
Calling for "exposing" the Modi government in the upcoming Parliament session, Gandhi said: "Asking questions is what discomforts this government the most, for they have no answers." 
He also said that atrocities against Dalits go unabated and rights of the tribals continue to be "trampled upon".
(With IANS inputs)