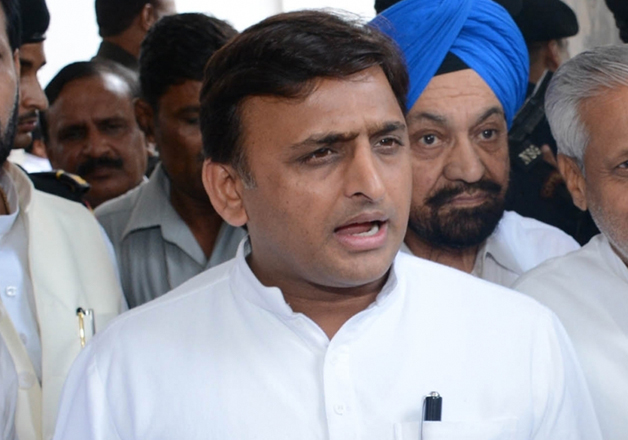 The all-out war between Uttar Pradesh Chief Minister Akhilesh Yadav and his uncle Shivpal Singh Yadav has now come out in public.
Amid reports of a widening rift within the family, the UP CM sought to downplay the 'fight' and said that "it is a fight in government not in family".
"There may be problems in the government, but not in the family. As far as family is concerned, everyone abides by what 'Netaji' (Mulayam Singh Yadav) says and will accept his words," the 44-yr-old CM said.
Akhilesh, who stripped his uncle of all important portfolios late on Tuesday evening while handing him the Social Welfare department, said that the decision was taken only after his father and Samajwadi Party chief Mulayam Singh Yadav's consultation. 
"If I have taken any decision, it was in consultation with 'Netaji', but at times, one has to apply his own mind and I too took some decisions on my own," Akhilesh said. 
Hours after Mulayam named his favourite brother, Shivpal, head of the party's unit in Uttar Pradesh, Akhilesh stripped Shivpal of most of his portfolios.
Meanwhile, Shivpal Yadav today said that he will abide by the directions of SP supremo Mulayam Singh Yadav. 
The Samajwadi Party top brass, on the other hand, swung into a damage control to keep the flock together ahead of Assembly elections.
Mulayam Singh Yadav has called Shivpal and Ram Gopal Yadav for a meeting in New Delhi today. 
The Mulayam family has been dogged by serious differences but matters reached a flash point yesterday after Akhilesh shunted out Chief Secretary Deepak Singhal, considered as his uncle Shivpal Yadav's favourite.