Follow us on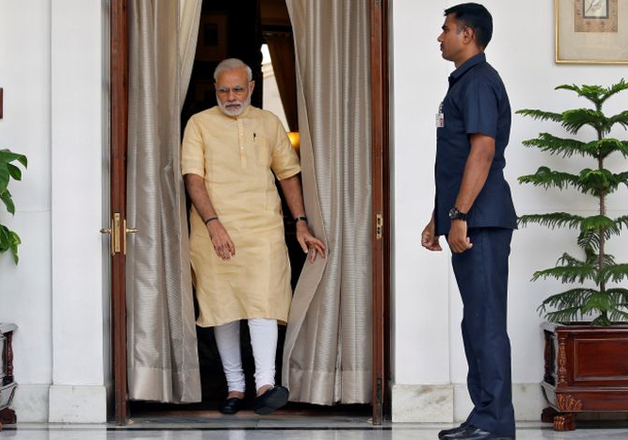 The ongoing search operations by multiple government agencies to unearth black money post the demonetisation move announced by the government are being done at the behest of the Prime Minister's Office (PMO), government sources said.
According to the sources, the PMO is directly involved in the raids that are carried out by the Income Tax (I-T), Enforcement Directorate (ED) and other agencies. These raids are conducted on the basis of credible information received directly from various sources by the South Block.
Nearly 80 per cent of the raids till date were conducted on the basis of information received from the PMO.
Following the November 8 decision to demonetise Rs 500 and Rs 1,000 notes, there has been an unprecedented flow of calls coming into PMO regarding black money.
On a daily basis, at least 15-20 calls are received by the officials here, sources said, adding that the identify of the person sharing the information is kept secret. 
"650-700 calls have been received here so far regarding black money," the source said.
The information collected by the officials at the PMO is directly passed on the Income Tax and Enforcement Directorate for further consideration and follow-up. 
In select cases, information is also shared with local police in order to trace the movement of black money hoarders.
PMO sources said that all information received at the South Block so far have been found true with 100 per cent success in carrying out necessary actions.
Post-demonetisation, the government had set up helpline number, asking people to directly share information about black money hoarders.
The sources say that a Joint Secretary at the PMO who has the trust of the PM has been appointed as a nodal official to look into the cases related to demonetisation and black money. 
The official with his team has been tasked to closely monitor the happenings and scrutinise the information gathered through various sources. A detailed report is prepared every two hours which also includes the course of action taken or to be taken. The report is then submitted to the Prime Minister on a daily basis. 
It should be noted that the PMO has a separate number which is used to share information with public. Besides, the PMO's website has a special window which is used to establish links with common people. A similar facility is also available on the Prime Minister's app. 
Also there is a public grievance redressal wing in the PMO where people cam lodge their complaints, following which the concerned department is asked to look into the matter. Post-demonetisation, it has been noticed that information related to black money has flooded such platforms, allowing the government to act swiftly.
People are also using the emails of the PMO to share information.