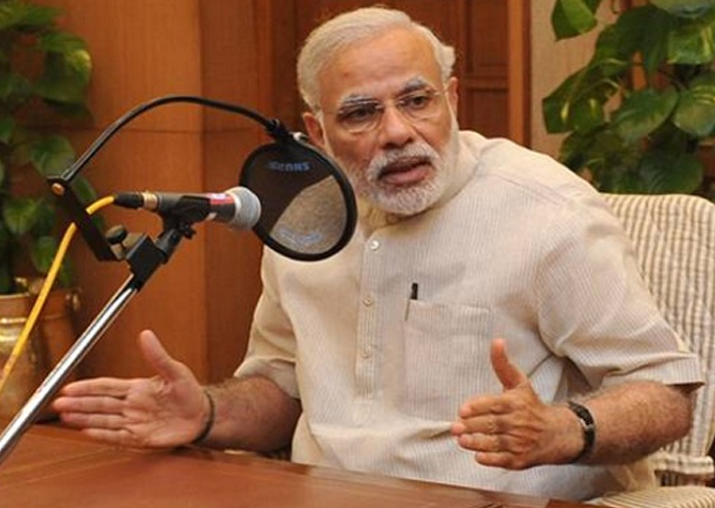 Prime Minister Narendra Modi today addressed the nation through his monthly All India Radio programme 'Mann Ki Baat'. This was the 37th edition of the monthly radio programme. 
On October 21, PM Modi had urged people to share their inputs with him on the NM Mobile App or by calling on 1800-11-7800.
As it happened: 
* May all your dreams come true, says PM to countrymen while concluding 37th edition of Mann Ki Baat
* PM Modi urges all to participate in Run for Unity, the festival of mutual harmony, on October 31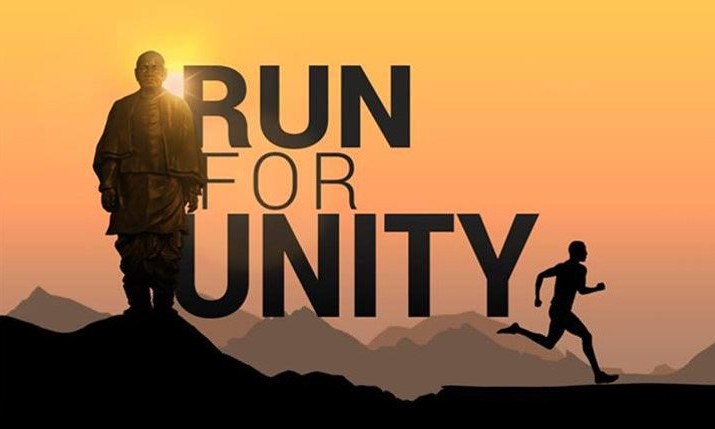 * Sardar Patel's contribution in uniting our Nation is invaluable: PM Modi
* ​PM remembers Sardar Vallabhbhai Patel 's contribution, grit & determination in uniting India
Guru Nanak Dev ji is not only the first Guru of Sikhs, but he is also a 'Jagat Guru'.#MannKiBaat pic.twitter.com/IRFrC7YnJv

— PMO India (@PMOIndia) October 29, 2017
* PM Modi congratulates Kidambi Srikanth on Denmark Open title and for enhancing the prestige of India
* PM Modi congratulates Hockey team and support staff for their outstanding performance at the Asia Cup
Yoga for Young India!
Yoga will help our children from lifestyle disorders.#MannKiBaat pic.twitter.com/gGMTUg5jfl

— PMO India (@PMOIndia) October 29, 2017
* Diseases like Diabetes are now also affecting the young. Let us not look at Ayurdeva and Yoga as mere therapies. Let us make it a part of our lives: PM 
* PM Narendra Modi expresses concern over 'lifestyle diseases' like diabetes affecting children nowadays.
* PM Modi pays homage to Sister Nivedita on 150th birth anniversary. "Our holy land has given great souls who selflessly served humanity; Sister Nivedita was 1 such extraordinary person. Sister Nivedita worked to unite people by awakening national consciousness." 
#DidYouKnow : India was the FIRST country to send a FEMALE police unit to Liberia for the UN Peace Mission #MannKiBaat pic.twitter.com/lqXvvjWu5p

— ALL INDIA RADIO (@AkashvaniAIR) October 29, 2017
Our belief of 'Vasudhaiva Kutumbakam' & our contribution to world peace.#MannKiBaat pic.twitter.com/L8TdDx4v01

— PMO India (@PMOIndia) October 29, 2017
* India's most important contribution under the UN umbrella is its role in UN Peacekeeping Operations: Modi
* India has been actively cooperating in various important initiatives taken by UN: PM 
भारत ने नारी समानता पर हमेशा ज़ोर दिया है-UN Declaration of Human Rights इसका जीता-जागता प्रमाण है. PM:@narendramodi pic.twitter.com/HSG3X5bCZ6

— ALL INDIA RADIO (@AkashvaniAIR) October 29, 2017
* On UN Day everybody recalled the constructive & vital role the UN has played in establishing peace throughout the world: PM
The UN declaration of Human Rights is testimony to India's push for gender equality#MannKiBaat pic.twitter.com/Vhxc9Lr3lV

— PMO India (@PMOIndia) October 29, 2017
* Our security forces are a part of UN Peace Keeping force; play a vital role in establishing peace world over: PM Modi 
* On behalf of all countrymen, I salute every soldier who guards the country's borders with utmost dedication & sacrifice: Modi
* PM Modi shares his experience of celebrating Diwali with security forces in Gurez, J&K. "Celebrating Diwali with soldiers in J&K's Gurez sector was an unforgettable experience for me."
Khadi for Transformation!#MannKiBaat pic.twitter.com/Gz3ni9CE3I

— PMO India (@PMOIndia) October 29, 2017
* Khadi and handloom are transforming and empowering even poorest of poor, says PM 
* Chhath is one of the most deeply devotional festivals of the country, says PM Modi 
* Surya Vandana or Chhath is the festival of environment protection, discipline and freedom from disease: PM Modi
* ​PM opens Mann Ki Baat with mention of Chhath Puja; links it with Swachhata and environment protection
Do join #MannKiBaat tomorrow at 11 AM. pic.twitter.com/hOtAm2s4CY

— Narendra Modi (@narendramodi) October 28, 2017
In the 36th edition of 'Mann Ki Baat' that marked the third anniversary of the radio programme, PM Modi talked about the next steps about his government's cherished campaign to clean India.
Regional language versions of the programme will also be repeated at 8 PM. The programme will also be streamed on the YouTube channels of the Prime Minister's Office, Ministry of Information and Broadcasting, AIR and DD News. 
It will be simultaneously broadcast on AIR's website allindiaradio.gov.in.
Mann Ki Baat is an apolitical and interactive broadcast focussing on welfare and well-being of the people.