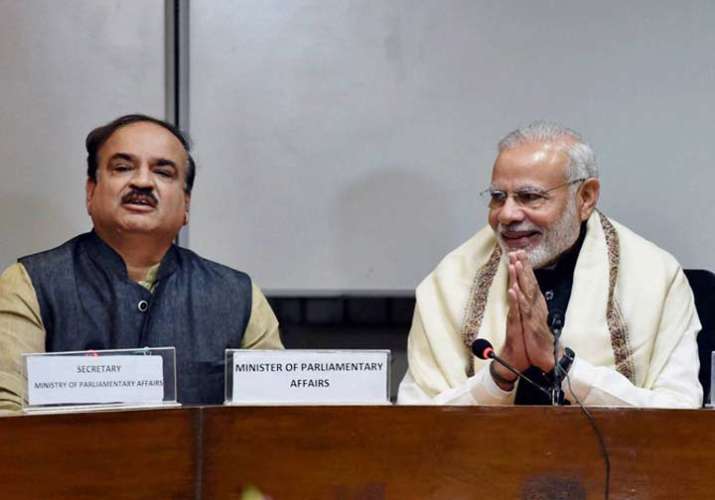 Prime Minister Narendra Modi today expressed hope that political parties will debate various issues peacefully during Budget session of Parliament despite their differences.
Modi made the appeal at an all-party meeting here, Parliamentary Affairs Minister Ananth Kumar told reporters.
Kumar said all parties agreed that debate should take place.
"The Prime Minister said that differences may arise between parties but democracy should win and there should be debate in Parliament," the minister said.
"All parties, especially those in the opposition, said they wanted debate and both houses should function," the minister added.
Asked about the opposition's demand to postpone the budget, the minister said: "This is the nation's budget, for the benefit of the nation. The Supreme Court has given its verdict."
The budget session of Parliament starts on Tuesday. The budget will be presented on Wednesday. 
Meanwhile, the Trinamool Congress today said it will not attend the first two days of the budget session as a mark of protest against demonetisation. 
The party has 34 MPs in Lok Sabha and 12 in Rajya Sabha, making it one of the largest parties in the Parliament. 
Union Finance Minister Arun Jaitley will present the budget on February 1, the second day of the session.