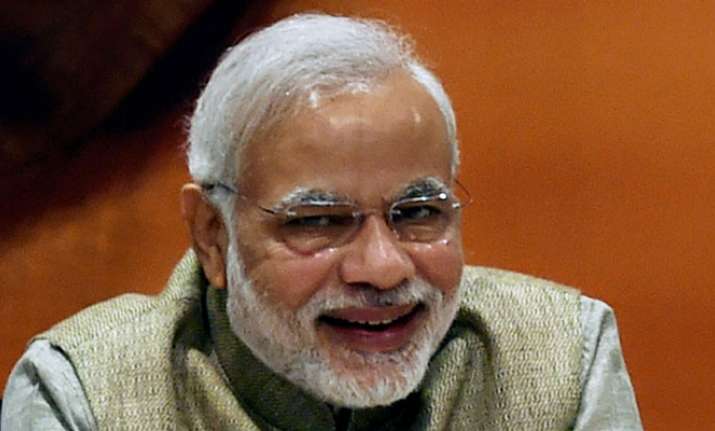 Hockey, India's national game, probably found its rightful place in national discourse. In a feat that would have gone completely unnoticed had it not been for India's crushing defeat to arch-rivals Pakistan in the final of the ICC Champions Trophy 2017, the national men's hockey team thrashed Pakistan 7-1 in a Pool B clash to storm into the quarter-finals of the Hockey World League (HWL) Semi Final in London on Sunday.
This exemplary feat came to the rescue of many sulking Indian cricket fans who lapped up the hockey team's resounding win against Pakistan as some form of redemption for its loss in cricket. Messages on India's hockey win soon went viral, though some were critical of them recognizing hockey only when the hopes of India winning on the cricket field were dashed completely. The boundaries were clearly drawn on this one on social media.  
It was perhaps for this reason that our social media-savvy Prime Minister Narendra Modi skipped reference to both – India's loss in cricket and its thumping win in hockey – and instead chose to congratulate another feat by an Indian on the world stage. On Sunday, Indian shuttler Kidambi Srikanth beat Japan's Kazumasa Sakai in the final to lift the Indonesia Super Series Premier men's singles title in Jakarta.
World No.22 Srikanth won 21-11 21-19 in a 37-minute clash against the Japanese qualifier in the USD 1,000,000 event. This was the fourth Super Series final for Srikanth, who had reached the summit clash in Singapore in April and had won the 2015 India Open.
Congratulations @srikidambi! We are extremely delighted on your victory in the Indonesia Open Super Series tournament.

— Narendra Modi (@narendramodi) June 18, 2017
"Congratulations @srikidambi! We are extremely delighted on your victory in the Indonesia Open Super Series tournament," PM Modi tweeted.
While the tweet by PM Modi was no surprise in itself – he has been very prompt in wishing Indian sportspersons at every occasion of significance. Be it gymnastics, badminton, or athletics, PM Modi rarely misses an opportunity to encourage Indian talent either through his wishes before a tournament or by ensuring that he congratulates every feat.
However, Sunday turned out to be a different ball game altogether. With the social media divided over India's hockey win and its cricket loss, PM Modi chose to skirt the reference to either of the two and chose the shuttler to convey his wishes.
While one may argue for or against his preference to wish Kidambi while ignoring India's performances in hockey as well as cricket, the jury is still out on why he made that choice.