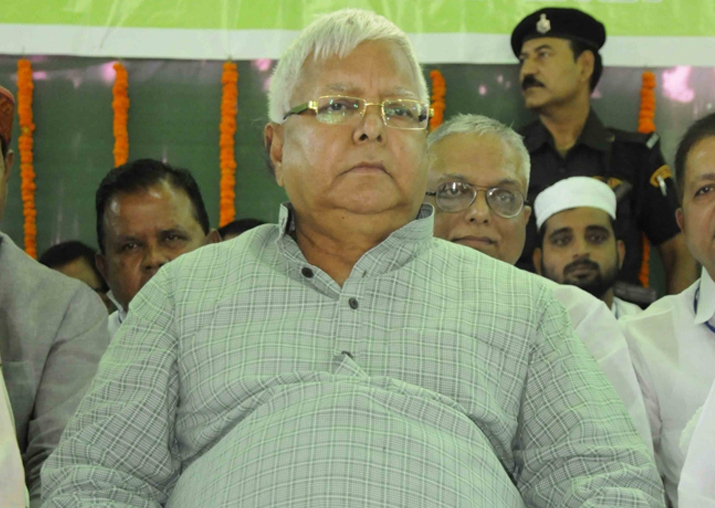 RJD leader Lalu Prasad on Sunday that Prime Minister Narendra Modi may go for Lok Sabha elections next year, a year ahead of schedule.
"Modi may go for Lok Sabha polls in 2018, ahead of its scheduled time in 2019," the former Bihar CM said at a meeting of his RJD here and pressed his activists to be ready to face an early parliamentary election.
But Lalu Prasad insisted that whenever the Lok Sabha election was held, the opposition parties would unite to defeat the BJP. He also taunted Narendra Modi by saying that earlier people used to fear the lion but now they feared the cow thanks to cow vigilantism across the country.
He said that due to growing fear for being seen with cows and cattle, the Sonepur cattle fair in Bihar's Saran district, considered Asia largest cattle fair, had turned into a fair without cattle.
Lalu alleged that people were angry with the Modi government in view of its "total failure" over the last three-and-half-a-years to meet any of promises made during the 2014 Lok Sabha polls.
"People were also upset by demonetisation and Goods and Services Tax," he added.
He said that his son and former Bihar deputy chief minister Tejashwi Yadav was in touch with Gujarat Patidar leader Hardik Patel.
"Young leaders like Hardik Patel and Tejashwi will uproot the communal forces from the country," Lalu said.
Also, Lalu told the media to "expose" the BJP and Modi instead of merely targeting the opposition.
"In America and other developed countries, the media has been exposing and targeting the powerful ruling parties and their leaders. In India the media is fighting against the opposition. This should change," Lalu said.