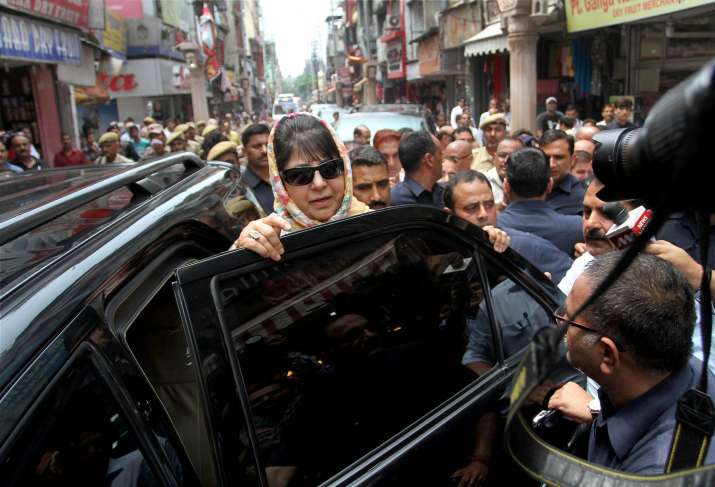 Jammu and Kashmir's main opposition National Conference has advised the government to seek the help of its ally BJP and the Centre in forging a common stand against attempts to alter the Constitutional provisions that give the state its special status, political sources said today. 
This was conveyed to Chief Minister Mehbooba Mufti when she paid a surprise visit to National Conference chief Farooq Abdullah at his residence last evening, amid a debate on Article 35A of the Constitution that grants special privileges to the state. 
The provision, which empowers the Jammu and Kashmir legislature to define the state's "permanent residents" and their special rights and privileges, has been challenged in the Supreme Court. 
The sources said Mehbooba was asked to rope in the state government's alliance partner BJP as well as the Centre to step in in the Supreme Court and take a stand in favour of the people of the state. 
Mehbooba was asked to meet Prime Minister Narendra Modi and all important central ministers besides asking the BJP to convince the Sangh Parivar. 
Two Kashmiri women recently approached the Supreme Court challenging the Article -- added to the Constitution through a presidential order of 1954 -- as they contended that it had disenfranchised their children. 
Mehbooba had said at a recent event in Delhi that there would be no one in Kashmir to uphold the national flag if Article 35A was tinkered with.