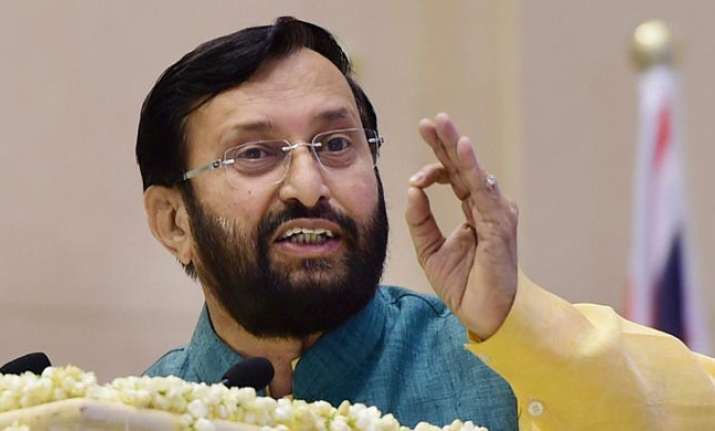 The Bharatiya Janata Party (BJP) today said that the party's victory in Maharashtra and Gujarat civic elections clearly indicates that the people have supported the 'demonetisation' move of the central government.
Terming the results as an "eye-opener" for the opposition, the BJP said that the people, through these results, have expressed their dislike for those who are protesting against the 'note ban'.
 "It is clear that people did not like the opposition's protest against the Modi government's action against black money and supported the (demonetization) decision," Union Minister Prakash Javadekar said.
"The result is an eye-opener for the opposition and an indication of which way the wind is blowing," the leader from Maharashtra told a press conference. Wisdom should now dawn on the opposition parties stalling Parliament and impasse should be resolved," he added.
Union Minister Mansukh Mandaviya projected the BJP's win in Gujarat, the state he hails from, as a reflection of people's support to Modi and policies of Chief Minister Vijay Rupani, who had taken over in August this year.
Asked if BJP sees the results as a referendum on demonetisation, Javadekar said, "These were small but immediate elections after demonetization. So it was significant."
In the polls to 147 municipalities in Maharashtra, BJP won 52 chairpersons' posts against eight it did in 2011 and its members won 980 seats against 298 earlier.
"These areas were a bastion of Congress and NCP. The picture has changed now," he said, adding that "BJP, which was the number four party, is now number one.
In Gujarat, Mandaviya said the party won 109 out of 125 seats against 64 earlier while the Congress' tally dropped to 17 from 52.
In Tripura bye-elections, BJP's vote share jumped to 35 per cent from 1.5 and it emerged as the second biggest party, replacing Congress, he said.
BJP's Parliamentary Party in its meeting held earlier in the day hailed the Maharashtra unit for its win, Javadekar said.
(With PTI inputs)