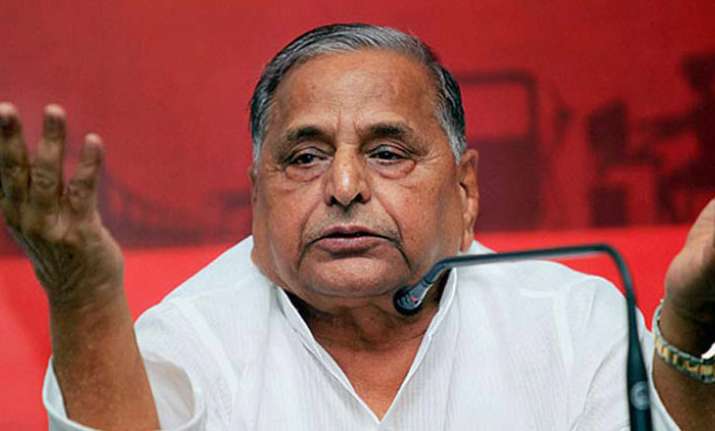 With the family feud within the Yadav family acquiring new proportions with each passing day, Samajwadi Party President Mulayam Singh Yadav today said the Chief Minister will only be appointed by the legislative party after the UP polls.
The latest announcement by SP supremo has put a question mark on a second term for Akhilesh Yadav as the UP CM.
The remark came during a press conference by the SP supremo which was called after the incumbent CM said in an interview that he would not wait for anyone to begiun campaigning and that he may be cornered, but not defeated. 
In an apparent counter to Akhilesh, Mulayam asserted that the party had achieved the stature where it stood today due to his efforts. "The state has full faith in my family as we believe in taking together people from all strata of society," he said.
Yadav, however, reiterated that there was no feud within his family and said, "Our family is together since last three generations, neither will have any divide in future."
Reacting to Akhilesh Yadav's claim that he had kept his own name, senior Yadav said, "I have mostly been out of home for party work so many people in family have kept their own names".
In an interview to the Times of India, Akhilesh said that "if required,  he might single-handedly start campaigning for the 2017 assembly elections".
UP CM's reaction came days after his uncle Shivpal Yadav reportedly changed the list of candidates backed by UP CM for the upcoming elections.
Earlier Akhilesh has said that he was not aware of the changes made in the list of candidates by his uncle.