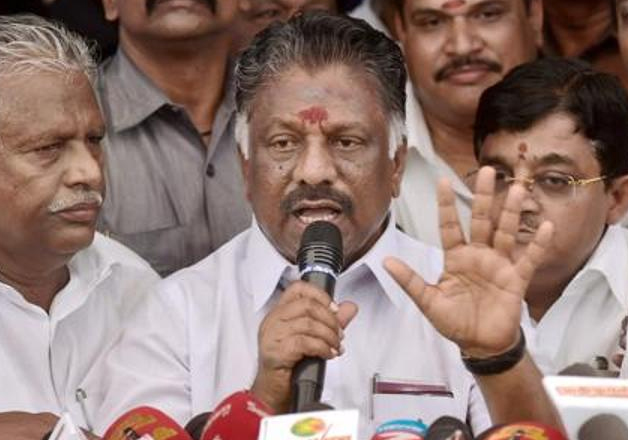 The O Panneerselvan camp in Tamil Nadu has demanded secret ballot on Saturday when the motion of confidence is moved in the assembly.
After holding hectic discussions at Panneerselvam's residence earlier this morning, a small delegation of the AIADMK leaders met Speaker P Dhanapal in the Secretariat and demanded secret ballot.
Speaking to reporters, S Semmalai, who was part of the delegation, said that they have urged the Speaker for a secret ballot to decide on the motion of confidence.
However, former party KC Palaniswamy said that MLAs backing OPS should openly vote against the confidence motion as a 'logical progression in their revolt'.
"Panneerselvam and the legislators supporting him should openly vote against the motion of confidence and to build on the credibility in the people's mind space," Palaniswamy said.
On Thursday, Edappadi K Palaniswami of the Saskala camp, was sworn in as the Chief Minister. The assembly has been convened on Saturday where Palaniswami with 125 legislators in his camp will seek the confidence of the House for his government.
Ranged on the opposite side are the Panneerselvam camp with 10 legislators, DMK with 89 members, Congress - 8, Indian Union Muslim League with one, and one seat is vacant.
If there is large number of cross voting -- by those supporting Chief Minister Palaniswami voting against him in the assembly - then the dynamics would change.
On Thursday, MPs belonging to the Panneerselvam camp had met Election Commission officials and petitioned to disqualify Sasikala's appointment as General Secretary.