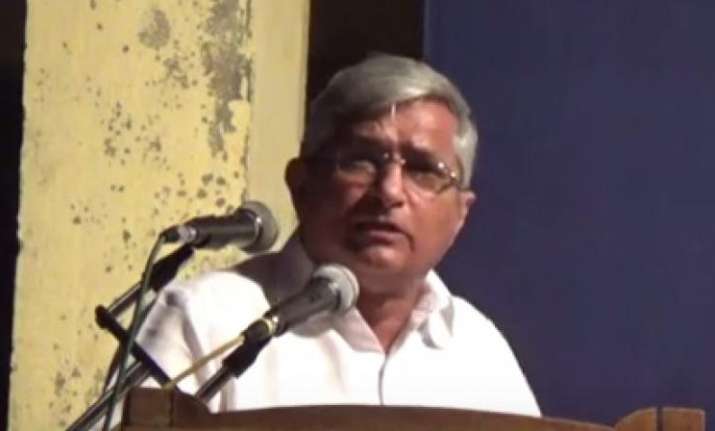 Over 400 volunteers of the Rashtriya Swayamsevak Sangh (RSS) have resigned from the organisation in protest against the unceremonious sacking of state RSS chief Subhash Velingkar earlier in the day.
The members who announced their resignation late Wednesday included district, sub-district and shakha heads.
The mass resignations followed a marathon six-hour meeting held at a school complex near Panaji, in which over 100 local RSS members and office bearers accused senior RSS and BJP leadership, including Defence Minister Manohar Parrikar, of conspiring to sack Mr Velingkar.
Speaking to reporters after the meeting which was also attended by the office bearers of the Sangh's Konkan region, Ramdas Saraf, south district pramukh of the RSS said: "All office bearers from the district units, sub district units and shakhas  with hundreds of others have decided to quit from the RSS, until Velingkar Sir is reinstated".
"We will not work for RSS until the decision to strip him as Goa Vibhag Sangh Chalak is revoked," Mr Saraf said.
Mr Velingkar, who also heads a regional language front Bharatiya Bhasha Suraksha Manch (BBSM), has been critical of the state government's medium of instruction policy in primary schools, which he claims promotes English language over regional languages like Konkani and Marathi.
In the recent past, Mr Velingkar had also accused successive BJP-led coalition governments in Goa under Manohar Parrikar and Laxmikant Parsekar of "cheating" people on the issue of medium of instruction.
On Monday, Mr Velingkar had also warned, that the BJP may lose the upcoming assembly elections, because of this reason and had participated in a protest, which showed black flags to BJP President Amit Shah during his visit to the state on August 20.
As BBSM convenor, Mr Velingkar has also threatened to mentor another political party, with the purpose to defeat the BJP in the upcoming elections, because of the latter's lack of support to regional languages.