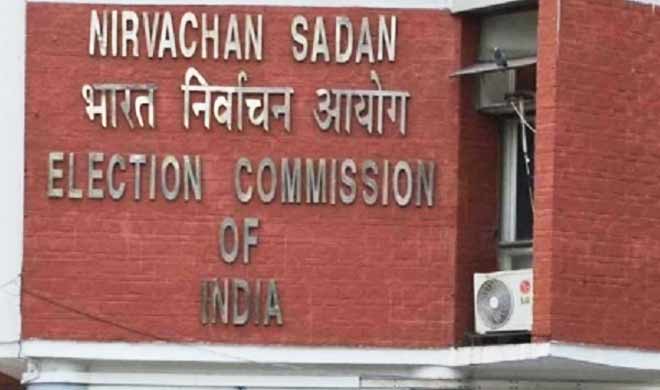 New Delhi: The Election Commission on Thursday postponed to July 21 the hearing on a petition seeking disqualification of 21 AAP MLAs in 'office of profit' case.
The hearing was scheduled for today but was postponed after BJP and Congress expressed their desire to be heard in the matter. 
The petition, filed by lawyer Prashant Patel, has challenged appointment of 21 AAP MLAs as parliamentary secretaries and has sought their disqualification, claiming that the post of parliamentary secretary comes under the 'Office of Profit'. 
AAP sources claimed the hearing was postponed after the Congress and the BJP expressed their desire to become a party to it and therefore needed some documents. The next hearing has been scheduled for July 21. 
The AAP claimed the BJP and the Congress were behind the petition and wanted disqualification of its MLAs because they want to "avenge" their defeat in Assembly polls last year. 
"The proceedings over the Office of Profit petition began today. The Congress was represented by former law minister Salman Khurshid and there was a lawyer from the BJP as well. 
"This vindicates our stand that the BJP and the Congress are behind this petition. We hope that the Election Commission will use its good sense and give a verdict accordingly because there are parliamentary secretaries in other states as well," Jarnail Singh, AAP's Rajouri Garden MLA, said. 
Following the petition, the EC had issued notices to the AAP MLAs last month. 
In their response, the MLAs said there was no "pecuniary benefit" associated with the post and it comes without any remuneration or power. They had also sought personal hearing before the poll body in their reply. 
The AAP government in Delhi had appointed 21 parliamentary secretaries to assist its ministers. Subsequently, the city government sought to amend the Delhi Members of Legislative Assembly (Removal of Disqualification) Act, 1997, so as to exempt parliamentary secretaries from disqualification provisions in 'Office of Profit' cases. 
However, the President refused to give his assent to the Bill.
 
The EC, which is examining the issue, has taken cognisance of the President's decision. Questions were been raised over their appointment by the Opposition. 
The Lt Governor has said the office of parliamentary secretary is defined as an "office of profit if one looks at the statutes of Delhi" and as per the GNCT Act, the city can have only one parliamentary secretary attached to the office of the Chief Minister. 
The 21 MLAs include Alka Lamba, Jarnail Singh, Adarsh Shastri and Rajesh Gupta. 
(With PTI inputs)