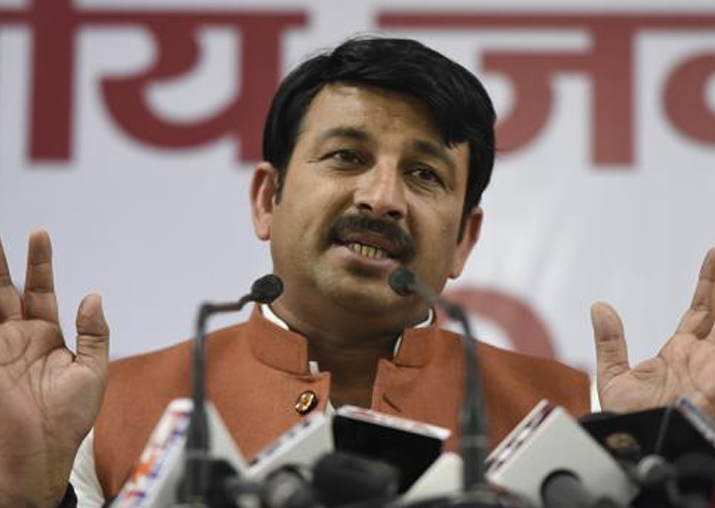 The Bharatiya Janata Party (BJP) and Congress today welcomed the Election Commission's reported recommendation to the president for disqualification of 20 AAP MLAs for allegedly holding Office of Profit.
Both the parties termed the ECI's recommendation as a "moral defeat" for Chief Minister Arvind Kejriwal and demanded his resignation.
Regretting that the EC allowed "undue" adjournments of hearings of AAP MLAs, which "dearly cost" the people, Delhi BJP chief Manoj Tiwari said the party unit "stands prepared for elections any moment". 
"We welcome the EC decision disqualifying 20 AAP MLAs. Arvind Kejriwal should take responsibility for moral defeat and resign," he said. 
Tiwari also said taking advantage of the EC's long adjournments of hearing in the matter, these MLAs have not only "looted and cheated" the people of Delhi but also denied development. 
"Taking advantage of this delay, the AAP has succeeded in sending three persons to the Rajya Sabha and in the process has also sullied the image of the Upper House of Parliament," he said. 
​BJP spokesperson Sambit Patra termed the AAP as the world's most corrupt party. 
"From India against Corruption to I am Corruption, Aam Aadmi Party has covered the journey in a short time. Do they still have morality to stay in government in Delhi?" Patra said.
Delhi Congress chief Ajay Maken said that CM Kejriwal has no right to continue.
"Kejriwal has no right to continue. Half of his cabinet ministers were removed on corruption charges. Twenty MLAs who were enjoying ministerial perks would be disqualified," he said.
"Where is Lokpal? The MLAs and Ministers enjoying perks of power and foreign travel. Where is political probity?" he added.
BJP MLA and Leader of Opposition in the Delhi Assembly, Vijender Gupta said it was "a huge moral defeat" for the Chief Minister and hence, he should resign on ethical grounds.
"Better late than never, EC disqualifies 20 AAP MLAs for holding office of profit. The AAP government has much to answer to the public for their political impropriety as Delhi is headed for mid-term elections," he tweeted. 
"Will request President (Ram Nath Kovind) for speedy approval. It has put his (Kejriwal's) leadership in peril. He must resign on ethical grounds," Gupta said in a series of tweets.
The Election Commission is learnt to have recommended to the President the disqualification of 20 AAP MLAs for allegedly holding office of profit. In its opinion sent to President Ram Nath Kovind, the EC said by being parliamentary secretaries, they held office of profit and were liable to be disqualified as members of the Delhi Assembly, highly-placed sources said. 
The President is bound to go by the recommendation of the Commission. In cases where petitions are made seeking disqualification of lawmakers, the president sends a reference to the EC which decides on the case by sending back its opinion.