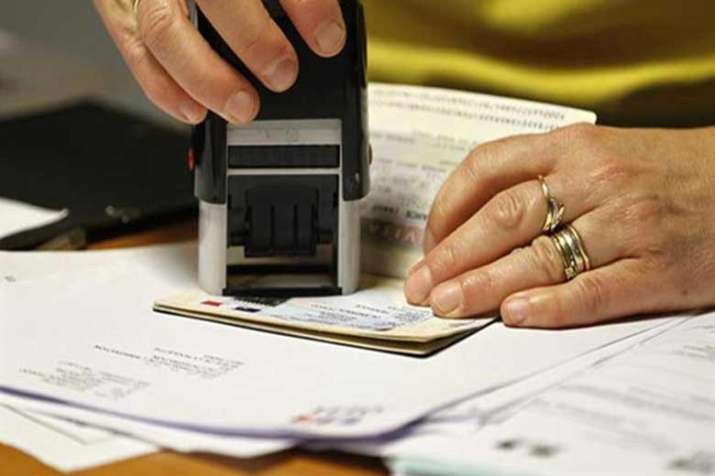 Amid the ongoing uncertainties over the H1-B visa programme, the Centre on Thursday said that there was no reason to worry about the curbs on visas or the job security of Indian IT professionals for the time being as the Indian government is in talks with the Trump administration to resolve the issue. 
Foreign Minister Sushma Swaraj said four bills have come to the US Congress regarding H1-B and L1 visas for professionals, but they have not been passed. 
Swaraj added that the government was in talks with the US at the highest level to ensure that the interests of Indian people or the IT industry are not affected. 
She further added that the Indian government is making attempts so that the four bills regarding H1-B and L1 visas are not passed in such a form. 
"The foreign secretary had met US Congress members who had been all praise for Indians. So there is no reason to worry about it as of now," said Sushma Swaraj. 
"We are conveying to them that IT professionals are not stealing jobs but contributing to the US economy and making it stronger," she added. 
Answering questions raised by the opposition in Rajya Sabha, Swaraj said that it would not be correct to say that there has been a change in the US policies during the Trump administration, asserting that even before Donald Trump came to power, there has been a "flip-flop" in the H1-B policy by the US. 
"In 1990 when H1B visas were first introduced, the cap was 65,000. In 2000, during NDA, it was raised to 1,95,000 for three years. In 2004 the number of these visas was again reversed to 65,000 by the US. So there has been a flip-flop on this policy even before Donald Trump government," she said. 
Swaraj also specified that the visa facility extended to the spouse of the Indian professionals had not been withdrawn by the US so far. 
On illegal migrants, Sushma said that the US authorities have given a list of 271 persons who they have identified for deportation, but India had categorically informed them that it would allow their deportation only after proper verification.
"We have not accepted this list and have sought more details. We have said that it is only after we verify the details, can we issue an emergency certificate for their deportation," she added.