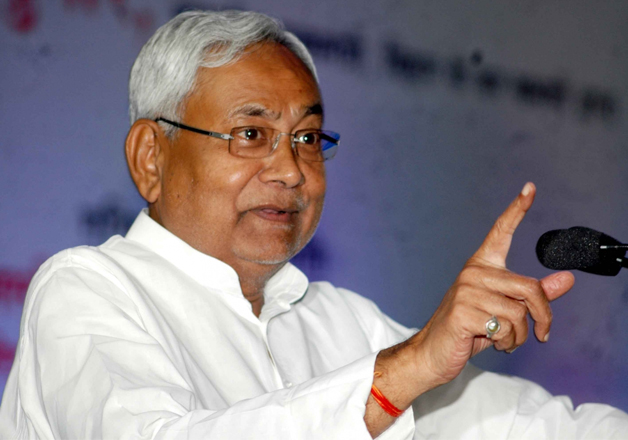 Toeing a different line, Bihar Chief Minister Nitish Kumar on Wednesday welcomed and supported Prime Minister Narendra Modi's decision to demonetise Rs 500 and Rs 1,000 notes.
Replying to a question on Centre's decision, Kumar, who yesterday began his 'Nischay Yatra' (Resolution Yatra) from West Champaran district, said that "it will help country's economy in the long run'.
"In the beginning people might face some inconvenience but taking everything into account, it would yield positive results," the JD(U) president said.
"I think the country's economy will benefit from this decision. That's why I am welcoming and supporting the decision of withdrawing Rs 1000 and Rs 500," he added.
Deputy CM Tejaswi Yadav also supported the government's decision saying, "The RJD has always spoken against black money and it supports the step to demonetise Rs 1,000 and Rs 500 currency notes in that direction."
The reaction from Nitish's comes in the backdrop of the Congress, which is an ally of the ruling 'Mahagathbandhan' government, criticising the government's move to withdraw Rs 500 and Rs 1,000 notes.
Besides Congress, TMC, Samajwadi Party, Left parties and others have also flayed the Centre's decision. 
As part of sweeping steps to battle black money, the Prime Minister late on November 8 evening announced that Rs 500 and Rs 1,000 currency notes will cease to be legal tender from midnight. In a televised address, he said that all the 500 and 1,000 denomination notes can be deposited in banks and post offices between November 10 and December 30. They can also be exchanged across the bank counters by showing government-issued ID proof.