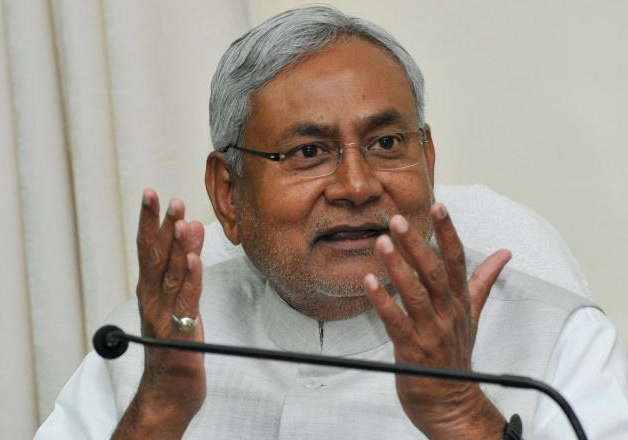 Bihar Chief Minister Nitish Kumar on Friday took a complete U-turn from his previous stand on demonetisation drive and sided with the opposition parties in questioning the BJP-led NDA government's November 8 last year decision.
Joining the panel discussion during the launch of senior Congress leader P Chidambaram's book 'Fearless in Opposition', Nitish called on the Centre to 'come clear on what had been achieved by demonetisation so far' and accused the government of 'diverting attention from the issue'.
"Dr Manmohan Singh saying that demonetisation was monumental mismanagement was right. The Centre has to tell us what the benefit of it was. They cannot divert the issue. When nowhere in the world cashless or less cash economy has worked, how will it work in a country like India?," the Chief Minister asked.
Kumar had initially backed the note ban decision, but his yesterday's criticism was his first reaction in which he said that the decision was taken 'without preparation'.
Clarifying why he had welcomed it immediately, Kumar said that he had seen President Pranab Mukherjee supporting it the day after the decision was announced with the objectives of eliminating black money, corruption and fake currency.
"But they (government and BJP) are experts in diverting the debate. Now they are changing the narrative to cashless society which is impossible in India," the JD(U) president said.
"The government should now disclose how much black money was collected. How much old notes came back into the system and disclose overall what were the benefits. How much success was achieved by demonetisation. Don't divert. It will achieve nothing," he added.
Kumar said the BJP-led NDA government rakes up issues and jump from one to another because they have nothing to show for their achievements. 
Ever since Prime Minister Narendra Modi announced the demonetisation of high valued notes of Rs 500 and Rs 1000 through a televised address on November 8 night, Kumar had openly supported the move, even when the Janata Dal (United) had voiced out against it.