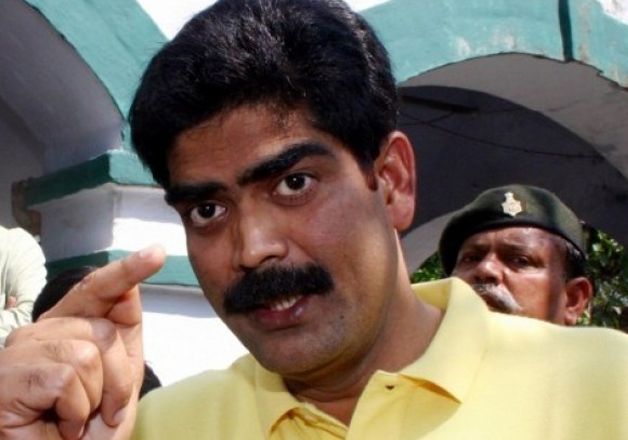 The Janata Dal (United), which is part of the ruling Mahagathbandhan government in Bihar, has said that the state government will move an application in the Supreme Court challenging the bail granted to RJD strongman Mohammad Shahabuddin by the Patna High Court.
"Yes, we will appeal," party spokesperson Ajay Alok replied to a question asked by a private news channel on Tuesday night.
Sources close to India TV also confirmed that the Nitish Kumar government was planning to move the apex court seeking cancellation of the 49-year-old bahubali's bail.
After spending 11 years behind bars, Shahabuddin was released from Bihar's Bhagalpur jail last Saturday. The High Court granted bail to him in a case related to the killing of a murder witness.
The development holds significance as it comes in the backdrop of severe criticism the state government is facing from several quarters over the release of Shahabuddin, was shifted from Siwan district jail to Bhagalpur Central Jail after the murder of Hindustan newspaper's journalist Rajdeo Ranjan.
Earlier this week, India TV had reported that the Bihar government may invoke Crime Control Act (CCA) against the criminal-turned-politician to put him behind bars once again. If the state government decides to slap the Act against the former Siwan MP, the leader will be placed in detention on the ground that he could influence the trial.
Shahabuddin's release triggered an outrage, underscoring the deteriorating law and order situation in the state where Lalu Prasad Yadav and Nitish Kumar, the arch rivals-turned-friends, are in power.
Shahabuddin, at present, faces 35 criminal cases including murder, extortion, kidnapping. He was only convicted in seven cases