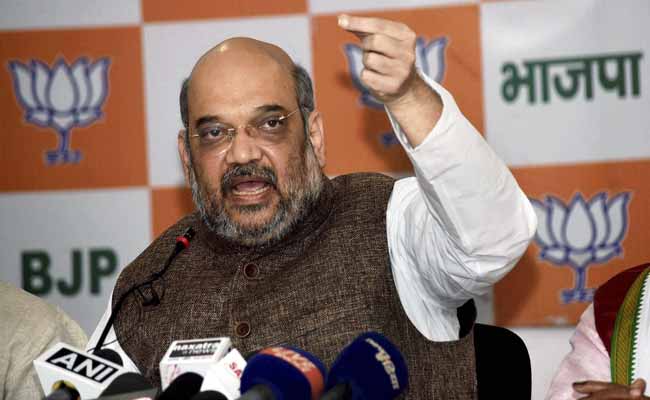 Peeved with the Centre's embarrassment following the absence of nearly 30 NDA MPs, including half a dozen ministers, in the Rajya Sabha that allowed the opposition to push crucial amendments to a bill on backward classes, BJP President Amit Shah today strongly admonished lawmakers over their absence and is likely to seek an explanation from them. 
Shah made his displeasure clear at the BJP parliamentary party meeting today, some MPs present there said, a day after the government suffered an embarrassment in the Upper House when a united opposition ensured the passage of amendments to the National Commission for Backward Classes Bill.
The opposition-sponsored amendments, on the inclusion of a woman and a member of the minority community in the commission, were passed by 74 to 52 votes. The BJP's strength alone is 56 while the ruling block enjoys the support of 88 members, counting 10 JD(U) MPs. 
The setback is embarrassing for the government that has piloted the National Commission for Backward Classes Bill with an eye to wooing the politically significant backward classes. 
Union ministers Vijay Goel, Nirmala Sitharaman, Smriti Irani, Ravi Shankar Prasad, Dharmendra Pradhan, Piyush Goyal, M J Akbar and Ramdas Athawale were absent from the Rajya Sabha session.
"When the party issues a whip, members must be present in the House. The party president has taken a serious view of the absence of members. He said it should not have happened and must not be repeated," Parliamentary Affairs minister Ananth Kumar said. 
A BJP MP present in the meeting said Shah wondered if the absentee MPs should be named as the party, including Prime Minister Narendra Modi, has repeatedly stressed on the need for their presence in Parliament. 
He also referred to the votes during the presidential poll which turned out to be invalid and asked them to ensure that they cast votes properly during the vice presidential election. 
PM Modi did not attend the meeting as he was in Assam to review the flood crisis there.