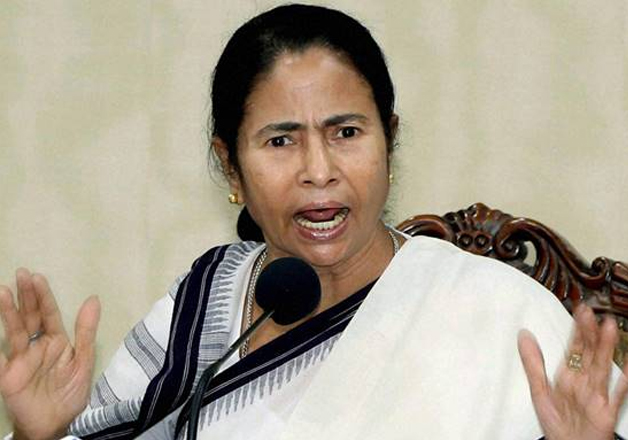 The Opposition parties in West Bengal today demanded dismissal of the Trinamool Congress government in view of the Supreme Court's decision to uphold the Calcutta High Court order asking the CBI to launch a probe into the Narada News sting operation case in which several ruling party's leaders were allegedly caught on camera taking money.
CPM state secretary Surjya Kanta Mishra accused CM Mamata Banerjee of shielding the corrupts and demanded that she must tender an unconditional apology for making remarks against the judiciary.
"She should be ashamed. If she has any morality, then she should immediately remove the tainted state ministers from her Cabinet and expel other leaders from her party. The ethics committee in Parliament too must initiate action against accused TMC MPs," Mishra told reporters on Tuesday. 
State BJP president Dilip Ghosh said that the party will call on Governor Keshari Nath Tripathi and demand the dismissal of the TMC government.
"First in Calcutta High Court and now in Supreme Court, the state government is facing embarrassment everywhere. The people of the state have lost their faith in Trinamool Congress. This verdict ordering CBI probe into Narada case will further weaken TMC," Ghosh said.
"We will meet the Governor and demand termination of Mamata Banerjee's government. Such a corrupt party like Trinamool Congress does not have any moral right to run a government," Ghosh added.
 In a setback to Trinamool Congress, the Supreme Court had on Tuesday upheld a Calcutta HC order asking CBI to probe the Narada sting case. 
The court had also termed as 'most unfortunate' the grounds raised in a separate appeal filed by the Mamata Banerjee-led state government against the High Court order of March 17 and said that the plea deserved 'outright rejection'. 
The Narada News sting tapes, which were released to different news organisations before the 2016 Assembly elections in West Bengal, showed some leaders allegedly taking money.