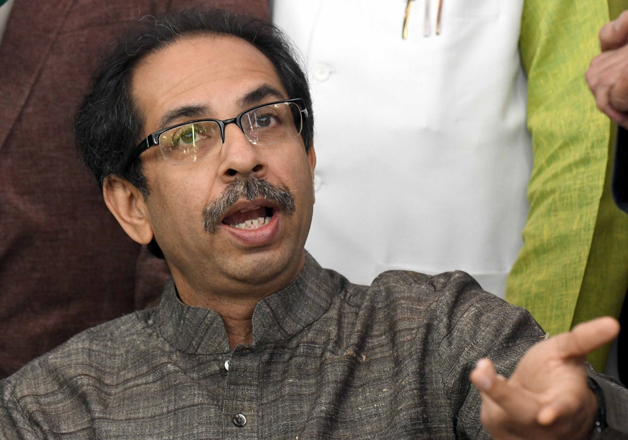 Launching a scathing attack on Maharashtra Chief Minister Devendra Fadnavis alleging poor law and order situation in his home turf Nagpur, the Shiv Sena today said the city must be saved from the clutches of the Bharatiya Janata Party (BJP) and wondered if the city was on its way to become the "crime capital of the world."
"The Chief Minister and his men (BJP leaders) are eyeing Mumbai and Pune when CM's own city Nagpur is in shambles. While the CM compares Mumbai to Patna, he should first answer if Nagpur has been left to become the crime capital of the world," the Sena said in an editorial in party mouthpiece 'Saamana'.
The editorial comes in the backdrop of relations between the two parties hitting an all-time low ahead of the civic polls, despite continuing to share power in the state and at the Centre.
In a recent interview to India TV, Shiv Sena chief Uddhav Thackeray said the BJP had failed to fulfill its promises. The Sena chief further said that the party was right in demanding majority of tickets as well as the Mayor's post in the BMC polls, saying it was the Shiv Sena that rushed to the aid of Mumbai at times of tragedy while not a single BJP worker could be seen there.
Taking a dig at the Prime Minister, Thackeray, without naming Narendra Modi, saud that a 56-inch chest was of no use if it did not have a heart. He further said that the PM should provide ideas to the nation instead of issuing threats to his political opponents.
The Saamana editorial further said that recently Nagpur was in the grip of dengue and the BJP-controlled civic administration was unable tocontain its spread, as opposed to the Sena-ruled Mumbai corporation, which made sufficient arrangements to tackle the situation.
The edit claimed that illegal constructions are thriving in Nagpur and roads across the city have been dug up where several people have lost their lives.
There are no roads or footpaths but only potholes. Contractors go unpunished leading to the disastrous condition of roads, it said.
"The deteriorating law and order situation in Nagpur is having ill effects on schools as well. The CM is from Nagpur and holds the Home portfolio. Yet, people are at risk of an untoward incidents every day. Women are not safe. Cases of murders, dacoity and rapes are on the rise. Women fear to go out after sunset and there are scores of chain snatching incidents being reported in Nagpur," it said.