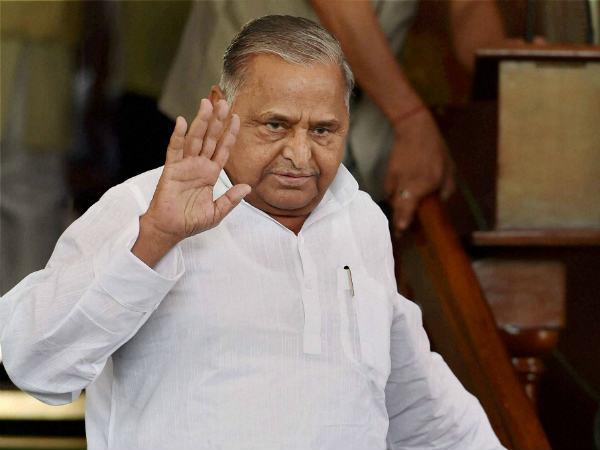 As the battle for control over Samajwadi Party continued, party patriarch Mulayam Singh Yadav today sought three days from the Election Commission to put forth his stand on the issue of claim to the party symbol.
In a letter to the poll watchdog, Mulayam sought time till January 9 to share his take on the matter.
Yesterday, there were talks that the 77-year old political leader may approach the EC with letters of support from over 50 per cent of the legislators and office bearers.
However, hours after coming to Delhi, Mulayam left for Lucknow with his brother Shivpal Yadav without approaching the Commission.
Seeking to retain the 'Samajwadi Party' name and its election symbol 'cycle', Mulayam and Shivpal had rushed to the national capital yesterday to furnish details of support he enjoys in the embattled party to the poll panel.
However, efforts for reconciliation in the Yadav family appeared to be gaining momentum with Shivpal meeting his nephew Akhilesh today for the first time since the split in SP on Sunday even as the Chief Minister's camp claimed to have "signed" support of 212 of the 229 party MLAs. Shivpal later met Mulayam as well.
Shivpal's meetings with the son and then with the father reflected hectic behind-the-scene negotiations as the Akhilesh camp prepared to hand over documents to the EC to claim that it was the "real" SP.
Meanwhile, Ram Gopal Yadav, considered the strategist in the Akhilesh camp, will be meeting the EC officials tomorrow. He was scheduled to meet them today but deferred the meeting for tomorrow.