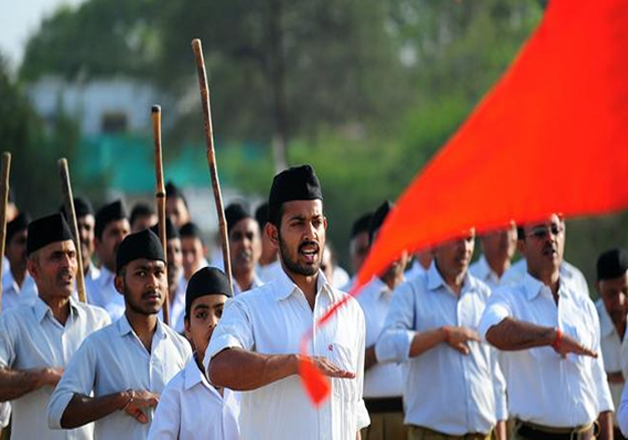 With the Bharatiya Janata Party announcing that the party will not give a ticket to any sitting councillor for the upcoming elections to the Municipal Corporation of Delhi, aspiring party members flooding the BJP office are in no mood to leave any stone unturned to secure a ticket. 
In a bid to improve their chances and strengthen their chances to be shortlisted, aspiring candidates are listing connections with the Rashtriya Swayamsevak Sangh (RSS) and relations with post holders in the party in the 'qualifications' section of the applications. 
According to a report in The Indian Express, most of the aspirants submitting their applications have listed "service to RSS" as an important qualification in the 'achievements and qualifications' column. 
The report claims that a majority of male aspirants have mentioned that they have completed first or second year of training that RSS conducts. Meanwhile, women have listed their male family members' association with the saffron outfit. 
Many of them have also listed the work they have done for the MPs and MLAs when they were contesting elections. One particular candidate has even written that he is an "active worker of party since birth". 
Days ago, the party had announced young and fresh faces would be a chance to contest the polls, and that sitting councillors or their family members wouldn't be allowed.
"My father has been associated with the RSS for 45 years and dedicated his life to the service of the organisation," The Indian Express quoted one of the women aspirants as writing in her application. 
As half of the wards are now reserved for women candidates, wives and daughter-in-laws of many former or current post holders in the state committees have come forward to apply. 
"My husband was a district president and worked hard in the elections to help the party win," read a form of a woman aspirant. 
The biodatas stacked at the Delhi BJP office are neatly lined-up in plastic covers, with photographs that have 'special effects'. However, most of such applications have not been picked up yet.