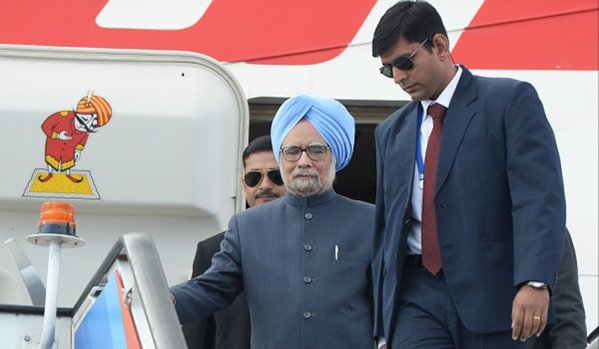 National carrier Air India has not been in the news for all the right reasons lately – losses and incidents of inordinate delays being the prime reasons amongst them, some that even drew the ire of Union minister Venkaiah Naidu recently. The latest revelation regarding the carrier takes things several notches higher – one that points to a major security breach.
It is an incident relating Air India One that dates back to November 11, 2007, when Manmohan Singh was the Prime Minister and the erstwhile UPA dispensation in power.
A news report has claimed that the Air India One, which was carrying the former PM who was on his official visit to Russia, did not lower its landing gear when required at the time of approaching to land in Moscow.
The Moscow ATC (Air traffic control) then alerted the crew of the Boeing 747 that the aircraft wheels were not down prompting corrective action to be taken.
Recordings from flight's data recorder (FDR) – which preserves data of recent history with the seconds of information – indicate that for a while, the flight flew below the 'electronic glide slope' just before the corrective action was taken.
Electronic glide slope is the path which every descending aircraft has to follow so as to ensure safe landing on runway.
Though there has been no official word on Air India in the matter, some pilots did have a possible explanation to this incident.
"On a VVIP flight, it may be decided to bring the landing gear down at a little later stage. The reason being the moment wheels are brought out, drag increases and that leads to more noise disturbance on the aircraft. So it may have been possible the landing gear was brought out late to keep the flight quiet for the PM on board."
However, the fact that the crew on board had to be alerted of the glitch by the Moscow ATC is on record and point to a serious lapse and breach of safety procedures – one that could have had catastrophic consequences.   
"What is perplexing is that according to the FDR data of this flight, the aircraft descended to a rather low height before corrective action was taken. Simultaneously, the ATC warned the aircraft that its landing gear is not down and alarm bell sounded in cockpit," a senior commander who trains and examines junior pilots told TOI.