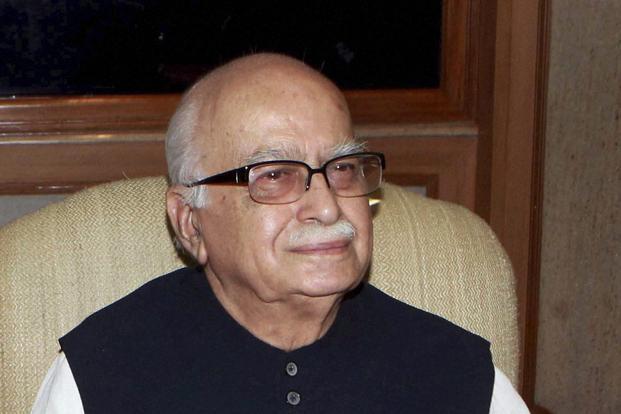 Veteran Bharatiya Janata Party leader LK Advani, who turns 90 today, has decided to start his day by "serving and sharing" breakfast to 90 visually challenged children at his residence in New Delhi.
Extending birthday greetings to senior BJP leader Advani, in a series of tweets, PM Narendra Modi said, "Birthday greetings to respected Advani Ji. I pray that he is blessed with good health and a long life".
"Advani Ji is a political stalwart, a leader who has distinguished himself through hardwork and dedication towards our nation.
We BJP Karyakartas are fortunate to always receive the guidance of Advani Ji. His efforts have contributed richly to the building of BJP", the prime minister tweeted.
Top BJP leaders, including PM Modi and party president Amit Shah, are also expected to visit the senior BJP leader to greet him.
Advani had served as the Minister of Home Affairs during the NDA government led by Atal Bihari Vajpayee between 1998 and 2004. He was the deputy prime minister between 2002 and 2004.
In 2014, he was included in the Marg Darshak Mandal of the Bharatiya Janata Party.