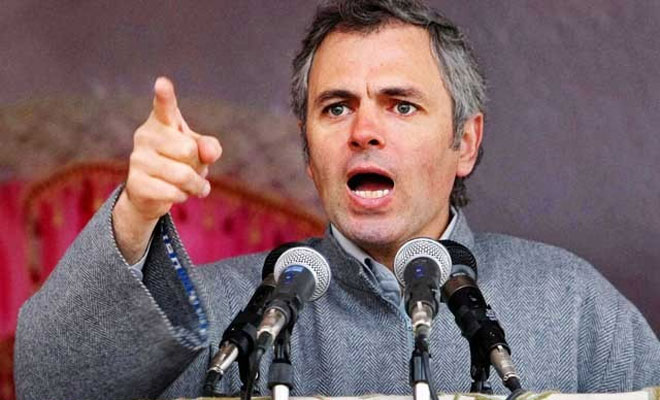 Lessons learnt during 2010 unrest in Jammu and Kashmir were unlearnt in 2016, Omar Abdullah, National Conference (NC) leader, said today.
"People must appreciate that after 2010 we learnt lessons that allowed us to bring six years of peace and calm in Jammu and Kashmir," former Chief Minister Omar Abdullah told India Today in an interview.
"The lessons of 2010 allowed us to deal with a far more threatening situation when Afzal Guru was hanged," the NC leader said, adding, "You don't appreciate when the good work is done, you don't appreciate that Jammu and Kashmir has some peaceful years in the last eight to ten years."
"And suddenly when you have a problem like this then people make sweeping generalisations that nothing good has been done there and mainstream politicians have only hoodwinked the people and worsened the situation," he rued. 
"But, it is not the truth. Yes, we are not blameless, I have never said that mistakes were never made by us. I have always accepted," he added.
"But the fact is that the lessons learnt in 2010 was unlearnt in 2016 and that's what we need to correct," Abdullah said.
The NC leader's remark came on a day he led a delegation of opposition leaders from the state to meet Prime Minister Narendra Modi over the current unrest in the valley where over 65 people have died in clashes with security forces following the July 8 killing of Hizbul commander Burhan Wani. 
The delegation also met Communist Party of India-Marxist (CPI-M) leader Sitaram Yechury.
(With IANS inputs)