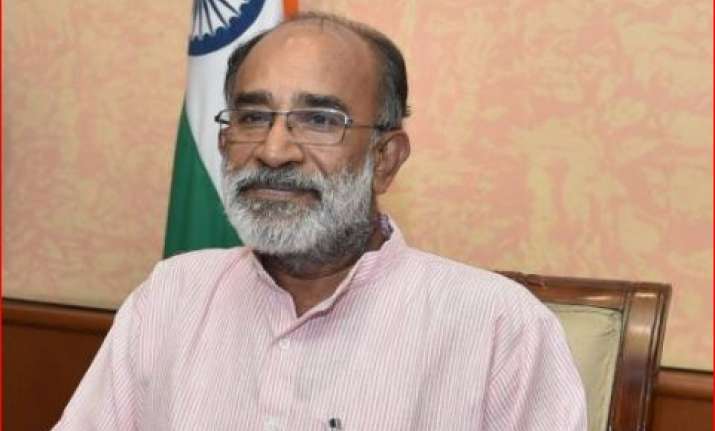 Union Tourism Minister KJ Alphons today  stirred a controversy by saying that people who own bikes and cars are not starving and can afford to pay higher prices for fuel.
Justifying the hike in petrol and diesel prices, Alphons pointed out that the money collected by taxing people is being used for the welfare of the downtrodden and the poor.
His comments come at a time when the Modi government is facing criticism over the hike in fuel prices which are at a three-year high when international crude prices have crashed. The opposition parties have accused the government of being insensitive to the common man's problem.
"So we are going to tax people who can afford to pay. Somebody who has a car, bike; certainly he is not starving. Somebody who can afford to pay, has to pay," Alphons said.
Justifying his statement, the Union Minister said, "Prime Minister has a huge dream for the poor of India. What is that dream? It is very simple. 30 per cent of Indians go to bed without a full meal meal a day. Lot of our people do not have access to toilet. Lot of people do not have a house."
Deploring the statement of KJ Alphons, Congress leader and former petroleum minister Veerappa Moily said that his statement showed that the bureaucrats, who come to politics, have no understanding of people's problems. He also added that many of the ministers in Modi's government are like this. He claimed that during the UPA government,  they had decided to pass on the benefit of low crude prices to consumers.
Meanwhile, the Congress plans to launch a massive nationwide agitation against the increase on central excise duty on petrol and diesel from Delhi on September 20.