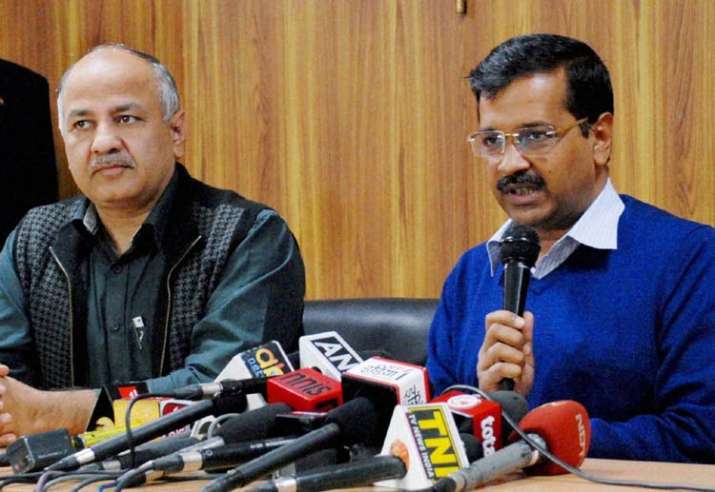 In an FIR filed in its probe into Waqf Board appointments, the CBI has alleged that Delhi Chief Minister Arvind Kejriwal and Deputy Chief Minister Manish Sisodia had bypassed laid down rules and regulations while clearing the appointment of Mehboob Alam as Chief Executive Officer of the board.
The Central Bureau of Investigation has registered a case against Aam Aadmi Party MLA Amanatullah Khan for alleged irregularities in operations of Delhi Waqf Board when he was its chairman.
The roles of Chief Minister and Deputy Chief Minister have also come under the CBI scanner after the agency registered an FIR on a complaint of a Delhi government official alleging that rules were violated in major appointments in the Board. 
Despite repeated efforts to seek comments, spokesperson of Delhi Government did not respond. 
Earlier on Friday last, the spokesperson had said, "We do not comment on the basis of hearsay." 
The complaint from P R Kaushik, Sub-Divisional Magistrate, Revenue Department, which has now been converted into FIR cites instances where the Chief Minister and Deputy Chief Minister had allegedly ignored rules. 
In the FIR, it is alleged that a notification was issued on October 8, 2015, on the instruction of Deputy Chief Minister in which erstwhile Delhi Waqf Board was superseded under Section 99(1) of the Waqf Act 1995 with the approval from the Chief Minister. 
"This was done without placing the matter before the Lieutenant Governor, despite being advised to do so. In the past, it has been the standard procedure that the Waqf Board appointment matters are put up to the Lieutenant Governor for approvals," it alleged.
The CEO of the new Waqf Board and over 30 staff members were appointed and employed by it in contravention of section 24 of the Waqf Act, 1955 and Delhi Waqf Rules, 1977, CBI sources said.
(With PTI inputs)