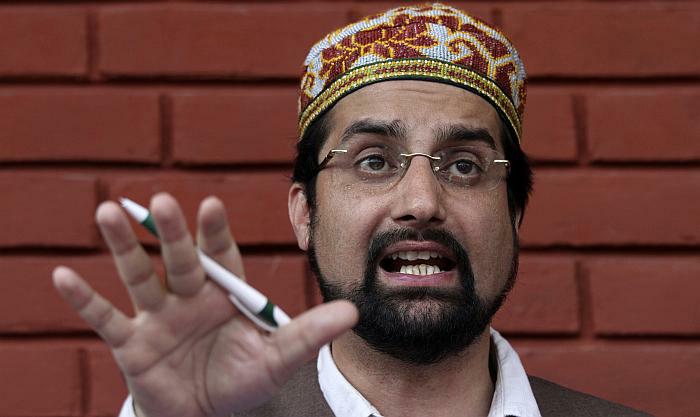 Kashmiri separatist leaders today objected to Indian Army Chief Bipin Rawat's statement on tough action against locals hampering counter-militancy operations and alleged that it only showed the General's ignorance of ground realities in Kashmir.
Mirwaiz Umar Farooq, moderate Hurriyat leader, insisted that Kashmiri youth have been forced to take up arms.
 "It shows his (Gen Rawat's) lack of knowledge...  Kashmiri youth have not taken to arms for fun nor are they made to hit streets in protest but they have been forced... as the space of Kashmiris has been squeezed," the Mirwaiz said in a statement. 
The Hurriyat chairman was reacting to Gen Rawat's statement that security forces will consider those indulging in stonepelting during counter-insurgency operations as "anti-nationals". 
The Army chief's warning came yesterday after four soldiers, including a Major, were killed in two separate encounters in Kashmir. 
The Mirwaiz said that Gen Rawat should know that their struggle is not against any nation but "we are fighting for a just cause". 
JKLF chairman Mohammad Yasin Malik said Gen Rawat's statement was a case of "political immaturity".  
Independent MLA from Langate Sheikh Abdul Rashid said Army Chief's statement "can be his professional compulsion but the Centre must analyse it beyond that".
(With PTI inputs)