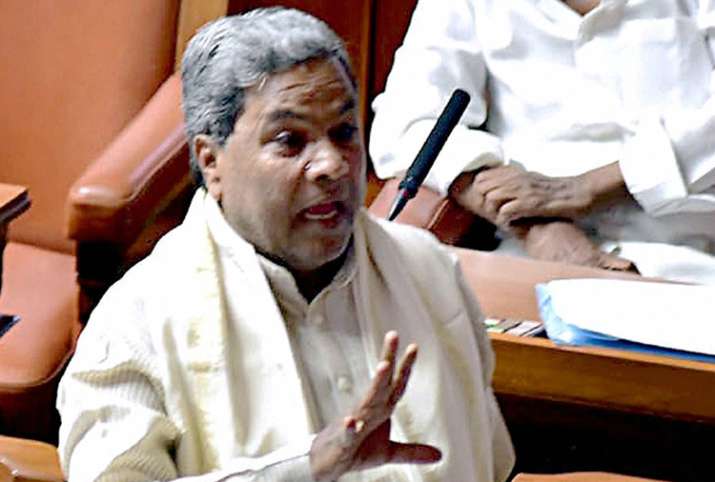 Barely a year to go for the next Assembly elections, Karnataka Chief Minister Siddaramaiah on Wednesday sparked another round of language debate saying that everyone who lives in the state should learn the Kannada language. 
Speaking at the 62nd Karnataka Rajyotsava celebrations at the Kanteerava Stadium in Bengaluru, Siddaramaiah said, "Everyone who lives here is a Kannadiga...Whoever lives in Karnataka should learn Kannada and make their children learn it too." 
The Chief Minister said he was not against any language but asserted that "if you don't learn Kannada, it means you're showing disrespect to the language." 
He said all schools in the state should teach Kannada.
The Kannada language and a separate flag for the state are sensitive issues in Karnataka and come just ahead of the Assembly polls scheduled for May next year. 
In July this year, Karnataka government formed a nine-member committee to submit a report on designing a separate flag for the state and providing a legal standing for it.
Pro-Kannada activists have often staged protests over what they allege imposition of Hindi in the state. In July this year, Karnataka Rakshana Vedike, a pro-Kannada outfit, defaced signages in Hindi by blackening them. 
The outfit has often indulged in violence over what they call Kannadiga pride. 
The Kannadiga prode was also invoked during protests against Tamil Nadu after Supreme Court's verdict on Cauvery water sharing dispute. Trucks with Tamil Nadu registration number plate were stoned or set on fire also in some districts bordering Tamil Nadu. Activists carrying the flag and shouting pro-Kannada slogans attacked Tamil transporters enetering the state.