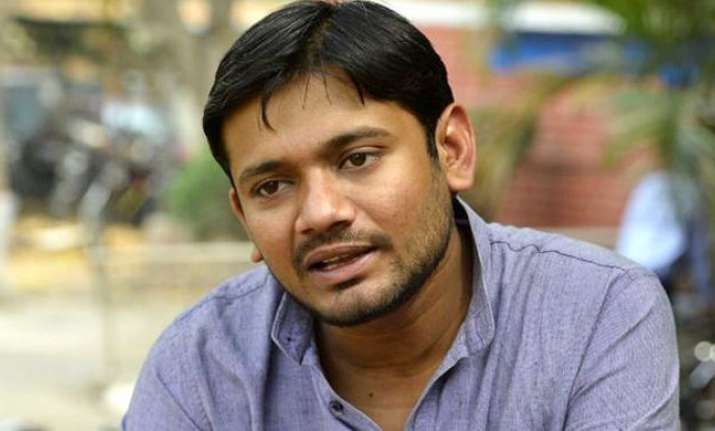 New Delhi: Jawaharlal Nehru University student's union president Kanhaiya Kumar met Congress Vice President Rahul Gandhi at later's residence on Tuesday.
Accompanied by delegations from the JNUSU and the All India Students' Federation (AISF), Kanhaiya met Rahul around 11:30 am.
While the details of the meeting are not known, both Rahul and Kanhaiya have been relentless in their attack on Prime Minister Narendra Modi and his party, the BJP, for an alleged witch-hunt of political dissenters.
Earlier, Rahul had come out in support for Kanhaiya shortly after his arrest last month and demanded his release during a solidarity meeting at the Jawaharlal Nehru University campus.
Kanhaiya has garnered support from several politicians, the latest being Congress leader Shashi Tharoor, who came under fire for saying that the student leader had several similarities with freedom fighter Bhagat Singh.
Kanhaiya is currently out on a six-month interim bail following his arrest over a controversial event held on JNU campus to mark the hanging of Parliament attack convict Afzal Guru.