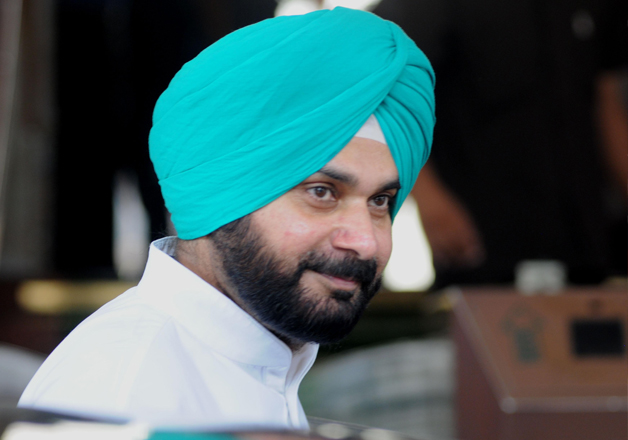 Looking for ways to assure its victory in the upcoming Punjab assembly elections, Congress is believed to have offered BJP rebel Navjot Singh Sidhu the post of deputy chief minister if he joins hands with the party. 
According to a Times of India report, sources close to Sidhu said that Congress is willing to offer the post of deputy chief minister to the former cricketer, who left BJP recently and formed his own party 'Awaaz-e-Punjab'. 
However, the proposal does not seem to have excited former chief minister Amarinder Singh, who had himself suggested that Sidhu merge his newly-formed party with Congress. 
In case Congress signs the pact with Sidhu, it is believed that it may need to name Amarinder as the chief ministerial candidate, who has been the lead campaigner for Congress in Punjab. 
On the other hand, the opinion polls show Congress leading over Aam Aadmi Party. So, AAP will seek a consolidation of the anti-Akali Sikh vote by joining hands with Sidhu despite his outspoken and somewhat unpredictable ways. 
Congress doesn't want to leave any stone unturned as Punjab represents the best prospect for the party in the upcoming assembly elections compared to other states like Uttar Pradesh.