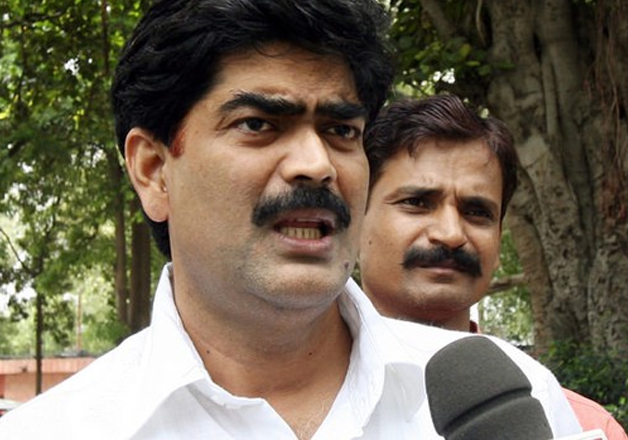 RJD strongman Mohammad Shahabuddin, who was released from Bhagalpur jai last week, has said that regardless of the action the Bihar government wants to take against him, he is one who chooses to live life on his own terms.
The former Siwan MP's reaction came in the wake of reports suggesting that the state government is mulling to invoke the Crime Control Act (CCA) to put him behind bars once again. 
"Sarkar agar CCA lagana chahti hai to lagaye, lekin mai apne tarike se jeeta hun (If government want to invoke CCA against me, it can but I will live on my terms)," Shahabuddin, who celebrated Eid at his native village Pratappur in Siwan on Tuesday after a gap of 12 years, told media.
Reports suggest that it was a grand Bakrid celebration at his palatial house, locally known as White House in Prastapur, where hundreds of his supporters and followers gathered since early morning to meet and greet him.
"Shahabuddin has celebrated Bakrid in a big way along with his 83-year-old ailing father, wife Heena Shahab, brothers and sisters, other members of the family, close relatives, villagers and supporters," an RJD leader said.
Shahabuddin was granted bail by the Patna High Court on Saturday in connection with the murder of a witness in the killing of two brothers in Siwan.
Congress dares RJD to exit grand alliance 
Meanwhile, reacting to repeated attacks on Bihar Chief Minister Nitish Kumar by RJD leaders, the Congress has dared the Lalu Prasad-led party to quit the grand alliance.
"If there is a problem with or complaint against Nitish Kumar, then the RJD is free to exit the grand alliance-led-government," Congress state president Ashok Choudhary said here on Tuesday.
The Congress is an ally of the grand alliance of the Janata Dal-United (JD-U) and RJD in the state.
Choudhary said it was unfair of the RJD to criticise Nitish Kumar despite being a part of the state government and the ruling alliance. 
"There is an attempt to tarnish the image of Nitish Kumar," he said.
RJD vice president and former Union Minister Raghuvansh Prasad Singh and former MP Mohammad Shahabuddin had taken jibes at Nitish Kumar, calling him 'Chief Minister of circumstances'.    
The JD(U), on the other hand, has appealed to Lalu Prasad to restrain senior leaders of his party from speaking out publicly against Nitish Kumar.