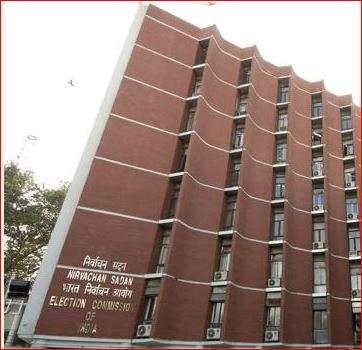 India will elect its new Vice President on August 5.
The schedule for electing the successor to outgoing Vice President Hamid Ansari was announced by the Election Commission (EC) today.

 

The term of Vice President M. Hamid Ansari, who has held the post for two consecutive terms,  ends on August 10.
"The date of polling, if required, will be August 5. Counting, if required, will be done on August 5," Chief Election Commissioner Nasim Zaidi told media persons. 
The last date for filing nominations is July 18 while scrutiny of nomination papers would take place on July 19, he said.
The notification would be issued on July 4, while the last date for withdrawal of nomination would be July 21.
Ansari was the Vice President and ex-officio Chairman of the Rajya Sabha from August 11, 2007, to August 10, 2012. He was re-elected to the post on August 11, 2012.
Members of Parliament will use special pens for marking their choice, the CEC said. 
He said no whip can be issued by political parties.  
Secretary General of Rajya Sabha Shumsher K Sheriff will be the returning officer for the election, Zaidi said.

  

The electoral college which elects the Vice President, who is also the ex-officio Chairman of the Rajya Sabha, consists of elected and nominated members of Rajya Sabha and Lok Sabha. 
The total strength of the two Houses is 790, but there are some vacancies. 
(With agency inputs)